Events & News
2017-09-16

Leading custom IC design manufacturer GUC implements Ares eGUI, creating a new trend!

About GUC

Global Unichip Corporation (GUC) is a Taiwan leading custom IC (Integrated Circuit) design manufacturer, which provides a comprehensive, innovative services that meet the unique business and technology requirements, enhancing its leading position in the market. Taiwan GUC has developed a global reputation with a presence in China, Europe, Japan, Korea, and North America.

Enterprise Challenges

In response to the requirements of electronic uniform invoice from Taiwan National Taxation Bureau, as well as the imperative compliances of electronic uniform invoice, promoting environmental sustainability and reducing environmental impacts also have been the most concerned issues of GUC. GUC hopes to enhance the information delivery and accuracy of electronic uniform invoice for B2B (Business to Business) through eGUI (Electronic Government Uniform Invoice), maintaining operational convenience and information security, reducing the cost of personnel and supplies, and saving energy.

Product Implemented

ARES eGUI (e-Government Uniform Invoice) Electronic Invoice Management System

Benefits
Complete procurement/sales item GUI exchange function increases operation efficiency, and reduces cost and time for labor
Paperless exchange of sales item GUI saves energy conveniently
Global Unichip Corporation (GUC) is a Taiwan leading custom IC (Integrated Circuit) design manufacturer, which provides a comprehensive, innovative custom IC design services. GUC provides an unmatched combination of advanced technology, low power and embedded CPU design capabilities and production knowhow through close partnership with major packaging and testing companies in the nation, providing ideal applications for advanced communications, computing and consumer electronic ASIC (application-specific integrated circuit). GUC can satisfy the unique business and technology requirements if the IC vendors, and enhances their leading position in the market. Taiwan GUC has developed a global reputation with a presence in China, Europe, Japan, Korea, and North America.
In response to the requirements of electronic uniform invoice from Taiwan National Taxation Bureau, as well as the imperative compliances of electronic uniform invoice, GUC needs a system with complete procurement/sales items electronic uniform invoice exchange function. Thus, GUC chooses Ares eGUI management system that best fit the B2B operational requirements.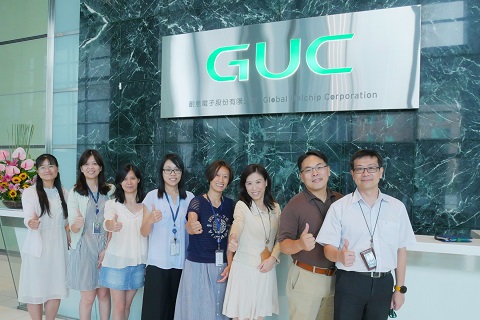 Complete procurement item electronic uniform invoice exchange function differentiates the markets
Karen Lin, manager of GUC Accounting Department, said "the main reason we chose eGUI was its procurement item electronic uniform invoice exchange function. Due to the business needs with upstream wafer foundry companies to do procurement/sales item invoices exchange, considering eGUI has complete B2B procurement /sales item electronic uniform invoice exchange function with unique traits that other electronic uniform invoice management systems normally lack of, as well as the long-term corporation of GUC and Ares Oracle GV (GUI/VAT: Government Uniform Invoice/Value Added Tax System), the implementation of eGUI system enhances a more management. Hoping that we can increase the accuracy and benefits of accounting information in the future."
Paperless exchange of procurement item invoices protects environments and saves energy
Generally, when B2B seller issues invoices, each of its item, content, quantity, unit price, pre-tax price, after-tax price, order number, purchase number, return, discount processingtc. must be detailed; when the buyer receives the invoice, it must check the invoice with relevant departments including purchasing, requisitioning unit, warehouse, QC department, accounting departmenttc. Thus, it is extremely time consuming to complete the verification of procurement/sales item electronic uniform invoice exchange. After the integration of the existing invoice management system of GUC through Ares eGUI, the personnel only has to input the information of electronic uniform invoice and allowances to the table, eGUI will upload the Table information to the E-Invoice Platform regularly, which greatly reduces the operation time. Manager Lin said with a smile, "Since it went online till now, the most obvious benefit was the paperless efficacy!"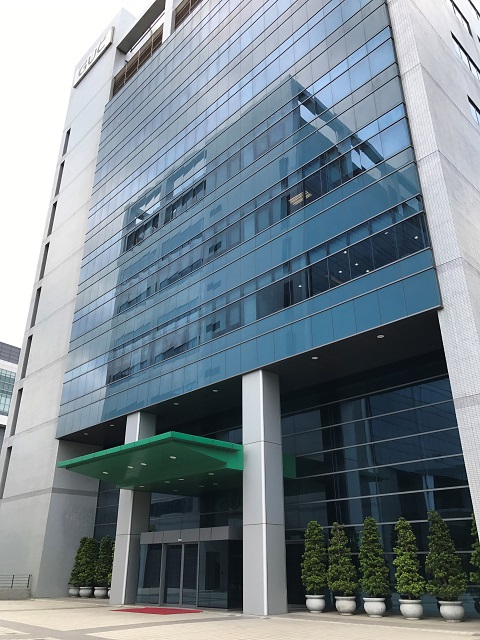 Gather information through solid communications, establish common consensus to enhance implementation process
Ares eGUI can automatically transfer to the E-Invoice Platform through Turnkey, as well as connecting GV and eGUI information to achieve timeliness, convenience and information integration, further confirms the overall transmission management status to provide management report for verification. eGUI procurement/sales item electronic uniform invoice can confirm verification procedures, to enable an easier B2B electronic uniform invoice integration management.
Dennis Liu, Technical Manager of Application Services & Integration Department of GUC, stated that since Ares sales and consultants are highly corporative during the implementation, all the questions raised were solved through solid communication and confirmation, which enhanced the implementation efficiency and accuracy.
Manager Lin pointed out: "Though, starting from the management units to executing units are still adapting to the electronic uniform invoice operation procedures, we believe this is a necessary stage to e-Enterprise. We also believe that as a member of the mainstream electronic industry of Taiwan, transforming to the smart internal process is an irresistible trend! The friendliness of Ares during the implementation process was very unforgettable."
Practice green environmental protection, lead IC industry towards electronic uniform invoice
In response to the imperative requirements of electronic uniform invoice compliances from Taiwan National Taxation Bureau, GUC, as the leading custom IC design manufacturer, besides providing innovative techniques to meet the needs of customers, enhancing environmental sustainability and reducing environmental impacts have also been the most concerned issues of GUC.
GUC has been practicing the green manufacturing process over the years, and planning to spread the green environmental policies and concepts to the supply chains. Manager Liu stated that after the implementation of eGUI, many vendors in the same industry were also expressed their interests, which proves that Ares eGUI is best reflection of helping GUC achieve environmental protection and energy saving!
About Ares
Ares has provided professional services for over 36 years, and is the first Taiwan-based software company to be listed on the Taiwan Stock Exchange (TSE). Ares is a professional manufacturing management information system provide, with top Manufacturing Execution System (MES) maker for LED industry in Taiwan, and the first government-acknowledged IFRS ERP solution provider. Ares is also the top player of the Taiwan foreign exchange, core banking solutions, and is a SWIFT partner, while being the first Oracle partner in Taiwan. Ares eAresBank is acknowledged by international research institution Gartner, and self-developed ciMes becomes the only Taiwan MES solution acknowledged by Gartner. Ares launched ArgoERP in Thailand with Thai leading software company DataOne Asia of SVOA group, aiming to become the number one ERP in ASEAN markets.
ARES introduction: http://bit.ly/1BNIMVD
LinkedIn: http://linkd.in/1Br5OCM

Email:marketing@ares.com.tw
Contact Person: Carrie Yu
Tel:886-2-2522-1351 ext.381
(ARES is registered trademarks to Ares International Corp. Other names and trademarks belong to headquarters and branches.)