IFRS Group Consolidated Report System – GCRS
Ares computer and Group Consolidated Report System (GCRS) products provide companies with choices other than system updating and interfacing programming when dealing with record managing and dual account parallel operation.
GCRS can integrate different ERP systems, coordinate with business process, and provide consolidated consultancy services. Within three months, companies can be integrated with a money-saving, efficient, and automatic GCRS system that fulfils the consolidated financial statements needs.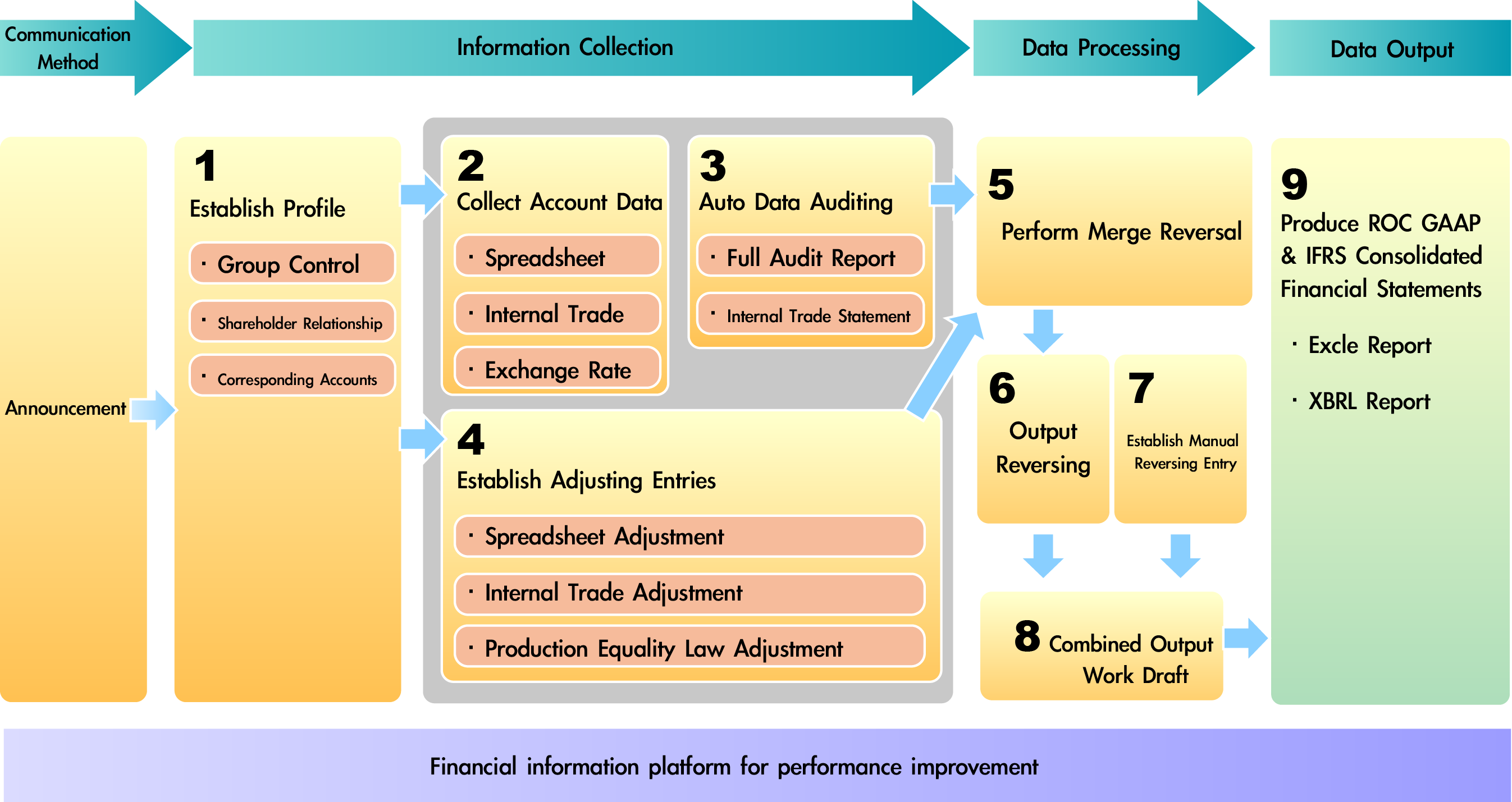 Product Functions:
Communication Management

Flexible authorization allocation
Announcement
Periodic data notification
Traditional Chinese, Simplified Chinese, and English user interfaces

Product Quality Verification

Periodic automatic product quality verification and notification
Provide information regarding verified products
Integrity audit report

Value-Added Application

Provide consolidated revenue information
Operating department information disclosure
Periodic data import API

Merge Reversal

Graphical group tree
Internal transaction reversal rules
Internal transaction reconciliation function
Spreadsheet entry adjustment
Calculate investment income and cumulated translation adjustments
Shareholder's equity transaction and entry reversal
Manual entry reversal
Product integration worksheets
Cash flow generated worksheets
Product Benefits:
Data transfer through communication platform, reduce communication costs
Easy data source handling
Quickly generate different audit reports
Quickly generate merge worksheets
High personnel agency
Support intermediate parent production system consolidation
Produce XBRL type document
Product Inquiry
Jenny Wang
jenny@ares.com.tw