Oracle's integrated Customer Relationship Management (CRM) solution is a set of management system that gives you information about sales, service and marketing. Oracle CRM is built on an open, standard-based architecture that streamlines business processes, improves data quality and allows all your key divisions to draw from the same source of data. With Oracle CRM, your company owns the single best tool for a successful CRM - accurate information.
Oracle CRM Structure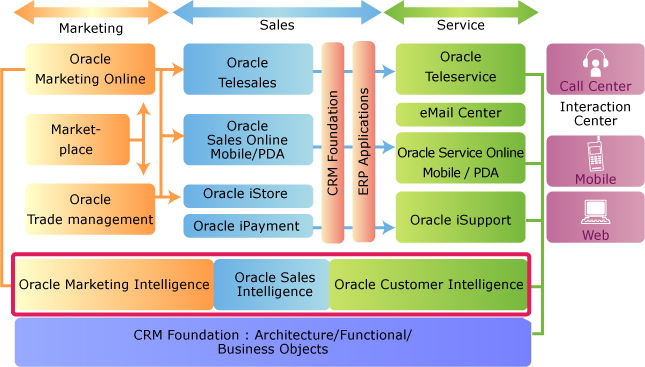 Oracle CRM Advantage
From precisely measuring marketing campaigns to automatically dispatching field technicians to remote locations, Oracle has more than 50 CRM-specific applications that help you to easily address each phase of your CRM cycle.