Ares highlights security solutions in Big Data conference
Ares International Corp. recently highlighted its security solutions for Big Data implementation in a seminar held by Taipei Computer Association (TCA) under NICI (National Information and Communication Initiatives).
The conference opened with the opening speech of Hui-Zhen Chai, director of Science and Technology Council Service Department, Board of Science and Technology of Taiwan's Executive Yuan. She indicated the year 2013 would be first year Taiwan businesses incorporate Big Data database. Due to the importance of Big Data, the security system it needs is something not to be underestimated.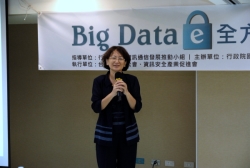 Wei-Zhong Huang, Big Data Research Division manager of Industrial Technology Research Institute (ITRI), explained the development and trend of Big Data, allowing the audience to learn the benefits of Big Data.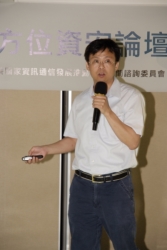 Dell SonicWALL informational security technical advisor Bing-Dong, Wu then points out what security measures a company should take after implementing Big Data.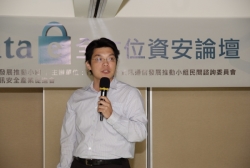 Yao-Cong Wang, research associate of National Center for High-Performance Computing, put forward related local enterprises and social network development status analysis.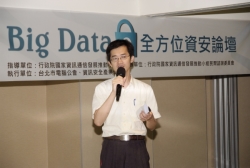 The afternoon discussion period started, led by Harry Yu, president of Ares and chairman of Security Promotional Association of TCA. Yu stressed the importance of Big Data and necessary security measures.
eSecure Technology Inc. general manager Yu-Zhong Lu shared many Big Data application cases and security.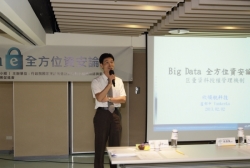 Ares business manager Eric Feng stated the authorization security measure OF Ares for Big Data implementation. Manager Feng introduced ARES uIAM system, where it solves the tradition single sign-on (SSO) difficulties, combines with uPKI system, and provides a cross-platform, multilingual SSO solution.
Manager Feng further introduced ARES uPKI Crypto Server, which can provide excellent data security with 62,300 files encrypted every single second.
In addition, PaySecure Technology marketing representative Zoe Chen states the importance of data and cloud security.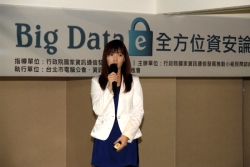 Information Security Service Digital United manager Johnny Tsai and Alliance Technology product manager Andy Li both shared on the strategy to prevent data loss, and pointed out unauthorized data collection and security.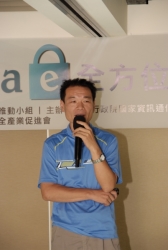 For more information on uPKI:
Introduction of Ares
Ares has provided professional services for over 30 years and is the first Taiwan-based software company to be listed on the Taiwan Stock Exchange (TSE). Ares is a professional manufacturing management information system provider, with the largest share in the MES industry of Taiwan, the first government-acknowledged IFRS ERP solution provider. Ares is also the top player of the Taiwan foreign exchange and core banking solution company and SWIFT partner, while being the first Oracle partner in Taiwan.