Add Values to the Industry Value Chain
Ares is known for its outstanding software technology and abundant experiences. We have accumulated know-how and integration abilities in different areas and offer total solution for each industry. Our clients can utilize our information packages to improve performances in business management and operations, as well as competitiveness and workforce quality. That's why our clients can always gain a leading position in the global market.
Ares integrates resources in both Taiwan and China and offers a complete set of services (plotting in advance, project design-ins, customization, outsourcing and education training) through its professional team.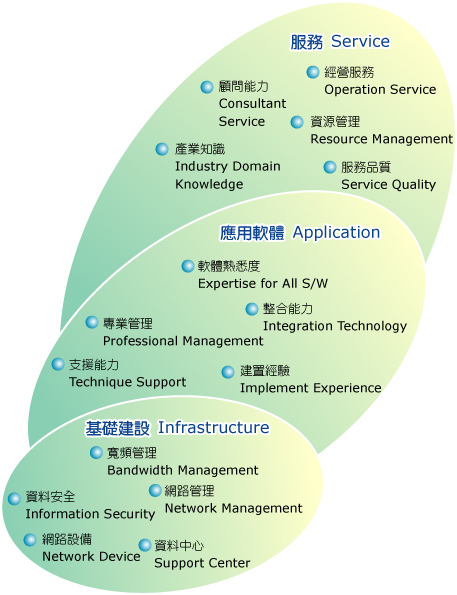 Our complete services
System integration and development
E-business
Consulting service
Software and hardware maintenance and support
Specialization
Banking system
Global manufacture integration solution
Governmental large-scope information project