Ares hightlights information security solution for college students
Ares International Corp. recently presented its information security solutions at an educational training for Taiwanese college students joining the "PKI Team" of the 2013 International ICT Innovative Services Contest.
The training has two goals: To help understanding the application and differences of various PKI components and to provide colleges with PKI component, education materials, consultancy services and complete solutions.
Leon Jiang, R& D programmer of Ares, introduced ARES uPKI security control component and application examples. With demonstration of application procedures, Jiang helped familiarize the students with ARES uPKI product application.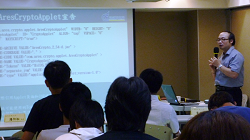 Professor Hui zhong Chu Network Security Management Laboratory, Huafan University highlighted PKI principles and applications. Students participated keenly in the event to learn more about the competition.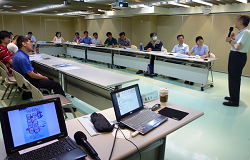 Tsu-Chi Lo, R& D program manager of Ares, introduced ARES uPKI security control component, application examples and Taiwan PKI application environment at the course and received a sizeable response. In addition, in response to a new personal data privacy protection law in Taiwan and proposing security of confidential documents, Lo stressed on the importance of confidential business document protection. Ares uPKI can provide enterprise information security total solution while ARES Sealed Paycheck provides encryption with a security level similar to that of the Internet tax statement application of Taiwan's Ministry of Finance. With the encryption/decryption method of PKI, uPKI Sealed Paycheck ensures that private data is safely transferred without the risk of leakage.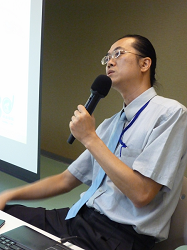 For the students to better understand PKI application, there is a one-by-one counseling of ARES uPKI security control component application after the conference.
Ares is active in promoting PKI application in universities and has worked with Industrial Economics & Knowledge Center (IEK), Computer Center of Ministry of Education (MOE), Department of Commerce and Chinese Society of Information Management (CSIM) in PKI competition since 2008. Over 12 universities have chosen ARES uPKI in developing PKI applications.
ARES uPKI introduction: https://pki.ares.com.tw/en/
Introduction to Ares
Ares has provided professional services for over 30 years and is the first Taiwan-based software company to be listed on the Taiwan Stock Exchange (TSE). Ares is a professional manufacturing management information system provider, with the largest share in the MES industry of Taiwan, the first government-acknowledged IFRS ERP solution provider. Ares is also the top player of the Taiwan foreign exchange and core banking solution company and SWIFT partner, while being the first Oracle partner in Taiwan.