Ares ciMes adopted by major international company again, helps improve manufacturing efficiency for Truly Semiconductors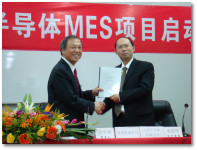 In October, Ares International Co. officially signed a contract with Truly Semiconductors, the largest small-size LCD panel and module maker in China. Ares will help Truly in establishing Ares ciMes manufacturing execution system (MES) at its production base in Shangwei City, Guangdong Province, China. This will improve the key performance indicator for Truly's MDS business division while speeding the improvement of its total production yields and sales growth. MDS division oversees the major product of Truly – handset display product, and accounts for the major part of Truly's overall revenues, with clients including major handset makers in China.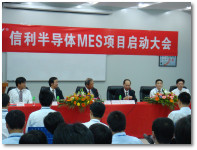 Established in 1978, Truly International Holdings was listed on the Hong Kong Stock Exchange in 1991 and established Truly Semiconductors, which has become a famous international company specializing in the development, production and sales of electronics and semiconductor products. Truly Semiconductors has won great trust and praise from its clients with products of high accuracy, high quality, low power consumption, fast delivery time, reasonable pricing and great service. The company is the core supplier of major international companies including Procter & Gamble (P&G), Sony, NEC, Thomson, Panasonic, Yamaha and UK. Therefore, Truly can outshine its peers among a keen competition of the small-size panel industry. To cater to the trend of personalization of products, Truly applies its abundant experiences and advanced technologies on customized products, offering strong technical support and service from product development, design to production. For production control, Ares ciMes will also help Truly to effectively deal with purchase cases of various scopes, offering more timely service quality for all users and help optimizing the effects of the nine quality modules of a manufacturing management system that range from sales, manufacturing technology, production control, information, quality control to finance.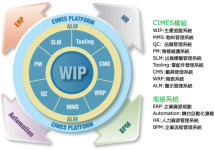 ciMes is self developed by Ares. The system possesses complete functions and modules and, comparing to competing software products from overseas companies, has advantages such as its "flexible structure", "reasonable prices" and "close-to-client service". In recent years, Ares has successfully designed in ciMes or related modules for major international semiconductor and optoelectronics companies such as TopSun Optronics, Epitech, Chi Mei Materials Technology Corporation (CMMT), Luxxon Technology, Chi Mei Lighting Technology Corp. (CMLT), Sintek Photronic Corp., Optodisc Technology Corporation, Allied Material Technology Corporation (AMTC), Allied Integrated Patterning Corp. (AIPC), ChipMOS TECHNOLOGIES Inc., Princeton Technology Corp, Micro Silicon Elecs. Corp. (MSEC), United Microdisplay Optronics Corp. (UMO), STATS ChipPAC Taiwan Semiconductor Corp., APTOS Corporation, Ltd., TECO Electric & Machinery Co., Ltd. As a result, the user can improve its production management efficiency. In addition, Ares also provides professional information service for the manufacturing information system for companies such as Taiwan Semiconductor Manufacturing Company Limited, AU Optronics Corp. (AUO), King Yuan ELECTRONICS CO., LTD. (KYEC), Grace Semiconductor Manufacturing Corporation, FuPo Electronics Corporation, Shanghai MacroTest Semiconductor, Inc., Vanguard International Semiconductor Corporation (VIS), Gold Circuit Electronics (GCE), Chi Mei Optoelectronics (CMO), Prime View International (PVI) and SVA Group.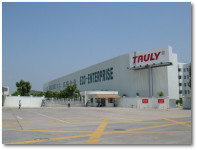 Truly Semiconductors mainly produces LCD panel and module (LCM), with product types including TN, color (TN) with black mask, STN, FSTN, 65k/262k-or above color STN (CSTN), COG, COF, TAB module, OLED display (monochrome, bi-color, tri-color, 65k OLED), and digital/simulative touch panel. The company has four LCD lines, one OLED line, one touch panel line and various lines for COG, LCM, MDS, TAB, SMT products. Truly International Holdings has 12,000 employees, with 2,000 specializing in R&D efforts.