Ares hosts financial product analysis seminar to help manage market risks easily
Ares International Corp. recently held a "Brexit Domino Effect, Market Risk So Easy" seminar, discussing how to plan derivative commodity risks in such uncertain global monetary policy condition and develop investment product strategies and evaluation validation. In response to the internationalization of Taiwan's financial markets and financial products innovations and growing demands, ARES Treasury System will continue to develop products covering the exchange/interest rate, bond, market risk management, regulatory compliance, derivative and other major basic financial products of domestic and overseas operation units to help grasp financial market risks.
The seminar began with the speech from Harry Yu, chairman of Ares, sharing the recent concern and challenges of financial issues, and looking forward to enhance steady development of financial markets together.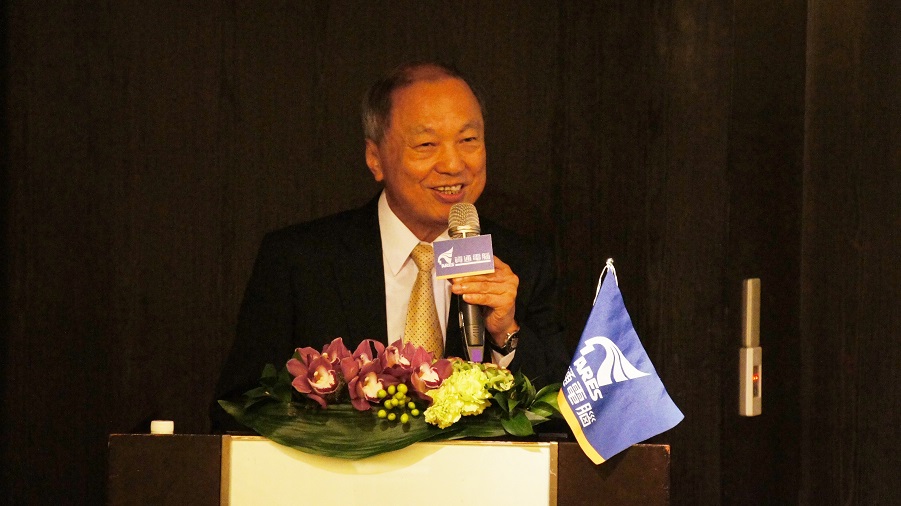 The seminar is followed by the speech of Chung-Shu Wu, president of Chung-Hua Institution for Economic Research, "Black Swan and Financial Risks."Wu shared global economy trends, major international uncertain factors, and domestic economy trends, which received overwhelming positive response. He especially discussed the estimated economic growth rate of the major countries, as well as the future trend of oil. He further provided an in-depth analysis of the weak performances of domestic economic strategy signal, industrial production, export orders and other trends, as well as deteriorated labor market, flat commodity prices and other economic profiles. President Wu pointed out the substantial decline of economic growth performance this year, in addition to international and domestic black swan phenomena - it is a year with great uncertainty.
Zheng-Hui Chen, manager of Ares Research and Development Department, explained the innovative function of the financial product pricing, and discussed the tips for handling portfolio management and financial derivatives. Manager Chen also stressed the management product is easy to operate and has a low entry barrier, integration of front-, mid-, and back-end, automated operation mechanism and other system characteristics, as well as financial derivatives, fixed income securities, portfolio system pricing model, along with a system demonstration to ensure clear understanding of product operations and applications. Ares Treasury System connects front- to back-end operation and is the best solution for financial institutions. Not only can the ARES Visual Pricing Tool auto-generate related documents after commodity definition and evaluation setting, it also provides complete transaction registration, calculation, and scenario analysis for front-end operations. It can connect to mid-end to provide front- and mid-end complete management information that fully satisfy the regulations, and apply to back-end for regulation compliance, SWIFT messages, foreign exchange and other automated mechanism, to provide a perfect treasury system solution.
Manager Chen's sharing ended perfectly in laughter, while the participants also exchanged ideas and opinions with Ares consultants after the event. The event rounded off in the warm atmosphere!
Introduction of Ares Treasury System
Ares Treasury System is a new generation of financial transaction system to fit the practice need of Taiwanese banks. Treasury System covers loan, bond, financial derivatives business and interest rates of financial transactions of domestic and overseas business entity. It can help financial trading and risk management personnel deal with complex problem of financial products, reduce the degree of difficulty in evaluating to solve the problem of high frequency of evaluation and expensive human costs. Ares Treasury System also help auditors understand the evaluation process without relying on an evaluation team (including evaluating tool, manpower, source of market information) and solve the problem of limited timing of auditing. Clients includes KGI Bank (Originally Mega Bank), Taichung Bank, KGI Securities, etc.
About Ares
Ares has provided professional services for over 36 years, and is the first Taiwan-based software company to be listed on the Taiwan Stock Exchange (TSE). Ares is a professional manufacturing management information system provide, with top Manufacturing Execution System (MES) maker for LED industry in Taiwan, and the first government-acknowledged IFRS ERP solution provider. Ares is also the top player of the Taiwan foreign exchange, core banking solutions, and is a SWIFT partner, while being the first Oracle partner in Taiwan. Ares eAresBank is acknowledged by international research institution Gartner, and self-developed ciMes becomes the only Taiwan MES solution acknowledged by Gartner. Ares launched ArgoERP in Thailand with Thai leading software company DataOne Asia of SVOA group, aiming to become the number one ERP in ASEAN markets.
ARES introduction: http://bit.ly/1BNIMVD
LinkedIn: http://linkd.in/1Br5OCM

Email:marketing@ares.com.tw
Contact Person: Carrie Yu
Tel:886-2-2522-1351 ext.381
(ARES is registered trademarks to Ares International Corp. Other names and trademarks belong to headquarters and branches.)