Precision machinery component manufacturer Ho Song choses Ares ciMes for smart manufacturing system
About Ho Song
Ho Song Enterprise Co., Ltd. owns rich experiences in the precision machinery component/part processing field, and has clients all over the world, from Japan, Australia to Europe and the US, across diversified industries, including automobile parts, medical equipments, and aerospace components. With its high-quality customized OEM service, Ho Song is one of the most internationally competitive precision machinery part manufacturers.
Ho Song's Challenges
Adaptive to the increasingly large business scale, Ares ciMes (Computer Integrated Manufacturing Execution System) was expected to play a role in achieving smart factorial automation, which enhances quality management, reduces operation costs and decreases manual mistakes with the simplified data collection operation process to assist managers in timely reaching crucial decisions.
Product Choice
ciMes (Computer Integrated Manufacturing Execution System)
Implementation Benefits
Lead time of work orders more precise, reduce customer complaints and enhance service quality
Working time calculated more precisely to effectively decrease labor costs
Advanced Planning System (APS) significantly reduces hundreds of millions of inventory items
Manufactures was pursuing the mass production of homogeneous goods; nowadays, in an era of smart manufacturing, low volume and highly-customized production was demanded. Thus, production line automation and management become just like keys to traditional precision part processing fields. "Only through MES implementation, the product line information was made more transparent and timely to enhance Ho Song's competitive advantages in the industry. We all know smart manufacturing is the only goal and challenge", said confidently general manager Zheng of Ho Song.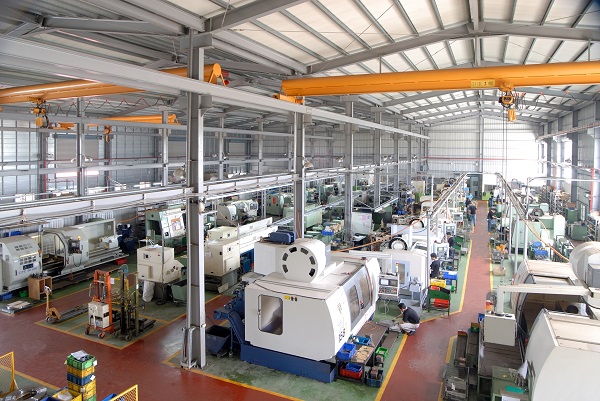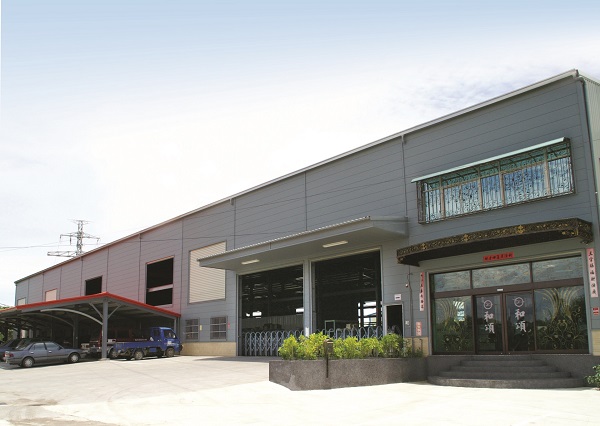 Ho Song was founded in 1981 and provided professional services including lathe and milling processing, precision part foundry and forging, as well as assembly test and reverse engineering. Its clients are all over the world; the main ones are Japan and the US; recently, it explores ASEAN, Israel, and Europe. The industries it served cover automobiles, aerospace, biotechnology, semiconductor equipments, motor tools, screw fasteners, etc. Recognized by ISO9001 and AS9100 certifications, Ho Song's subsidiary Yoshida becomes the first sizable and high-level OEM factory in Vietnam.
MES implementation enhances accuracy and operational efficiency
The consultant for the project of implementing ciMes into Ho Song stated through automatically extracting from reports work order due dates, the number of warehouses and product lines, the in-plant production schedule according to work orders can be further adjusted, judging what ones are completed, ignored, and can be delayed. Smart automation of MES enables production manager to quickly control on-site production situation and estimate the delivery date of new work orders with report information, which largely betters the current Ho Song's delivery accuracy, makes working hour calculation more precise, and effectively enhances operation efficiency of staff members. In the process of implementation, the professional performance and ample industrial experience of the consultant impressed Ho Song.
Precise production schedule management reduces hundreds of millions of inventory items, realizing factorial benefits of smart automation
Jacky Tseng, ciMes product director of Ares, stated that Ho Song would like to solve the complicated issue of manual sheets, improve staff utilization, more timely manage and track work-in-process and production equipments to achieve smart automation. The ciMes modules of WIP (work in process) and WRP (web report portal) play an important role in this implementation. Simplifying the data collection process with stronger quality management, decreased operational costs, and reduced human errors is helpful for managers to reach crucial decisions. Besides, APS best exemplifies the benefit of smart manufacturing by significantly reducing hundreds of millions of inventory items.
Ho Song Enterprise Co., Ltd. has over 30 years of experience in precision component and part processing. After implementing MES, its professional experience could be connected with utilization of modern technology to sustainably achieve goals of high-level products, comprehensive client services, competitive pricing, as well as fast and accurate delivery dates.
Introduction of ciMes
Ares ciMes consultants are equipped with rich industry knowledge and can assist the enterprise to inspect its real needs in various aspects of production when evaluating manufacturing system. ciMes reaches No.1 market share in Taiwan LED industry and is selected by Sanan Optoelectronics, the largest LED corporation in China. It now features implementation templates of various industries such as metal-processing industry and injection molding machinery, optoelectronics, electronic assembly, machinery, semiconductor, etc.
About Ares
Ares is the first Taiwan-based software company to be listed on the Taiwan Stock Exchange (TSE) and has provided professional services for over 36 years. Being a professional manufacturing management information system provider, Ares provided its IT products and services for financial institutions, government agencies, and enterprises. Not only being a SWIFT partner, the first government-acknowledged IFRS ERP solution provider, the first Oracle partner in Taiwan, and the first Microsoft certified partner, Ares also plays the top Manufacturing Execution System (MES) maker for LED industry in Taiwan and got acknowledged by international research institution Gartner , as well as the top player of the Taiwan foreign exchange, core banking solutions. Ares launched ArgoERP in Thailand with Thai leading software company DataOne Asia of SVOA group, aiming to become the number one ERP in ASEAN markets.
Email:marketing@ares.com.tw
Contact Person:Carrie Yu
Tel:886-2-2522-1351 ext. 381
(ARES and ciMes are registered trademark to Ares International Corp. Other names and trademarks belong to headquarters and branches.)