Ares holds electronic invoice seminar with complete solution
Taiwan's Ministry of Finance had estimated that the amount of electronic invoices issued exceeded 4 billion at the end of 2014! Once the electronic invoice replaces paper receipt, around 2 billion shipment costs could be saved for enterprises. The year 2014 is also the year that the policy turns into execution. Therefore, Ares International Corp. recently held an electronic invoice seminar to help enterprises respond to the policy.
The event started from the speech of president of Ares, Frank Lin. Mr. Lin indicates that it is imperative to push electronic invoice. Enterprises need to review their internal process and modify them one by one. This event helped enterprises look into the aspects and counter plan of electronic invoice.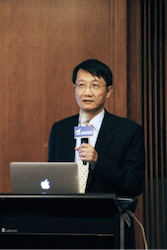 Chien-Hung Wu, an assistant vice president of Ares, introduced the articles, operation mode, benefits and elements concerned during the implementation of electronic invoice. Attendees benefited from the speech very much.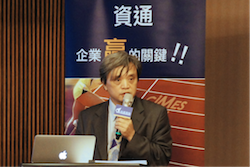 Sharon Lai, the product owner of Ares electronic invoice management system (ARES eGUI), introduced system interface and different functions of turnkey system of Ministry of Finance and Oracle GV system between B2B and B2C. Besides, Lai shared practical cases with attendees.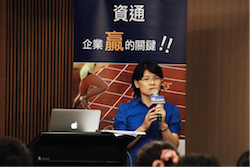 The final speech was the introduction of ARES eGUI service solutions by Frank Lee, sales manager of Ares. Lee concluded that ARES eGUI is two products and one service: independent electronic invoice system, the digital invoice integrated version of Oracle GV Patch and professional system implementation service.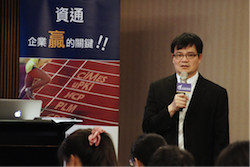 The attendees were content with the introduction and demonstration whereas the event ended in heated discussions.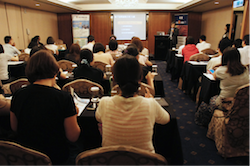 Introduction to Ares
Ares is the first Taiwan-based software company to be listed on the Taiwan Stock Exchange (TSE) and has provided professional services for over 30 years. Ares is a professional manufacturing management information system provider of greater China. The main service object includes finance industry, government and the enterprise. Ares is the first government-acknowledged IFRS ERP solution provider, Oracle partner in Taiwan and Microsoft Gold Certified Partner. With the largest market share in the MES industry of Taiwan LED industry, Ares is also the top player of the Taiwan foreign exchange and core banking solution company and SWIFT partner.
More information about Ares:
http://www.ares.com.tw/en/home