Ares holds user conference to discuss intelligent new economy and information security
Ares International Corp., the first software company listed on the Taiwan Stock Exchange (TSE), recently held a user conference to appreciate clients' care and support for years, sharing about the intelligent new economy as well as how to create new values by information security.
Harry Yu, chairman of Ares, started with the subject of "intelligent new economy" in the conference opening to welcome all clients. Harry stated that since business model for the digital economy was greatly concerned, while Ares, as a navigator in the information service industries, surely identified this trend. Whether it is information protection trend, or Techfin and Fintech, Ares does hope to grow with clients and develop the future in addition to incessantly pursuing the development, research and improvement.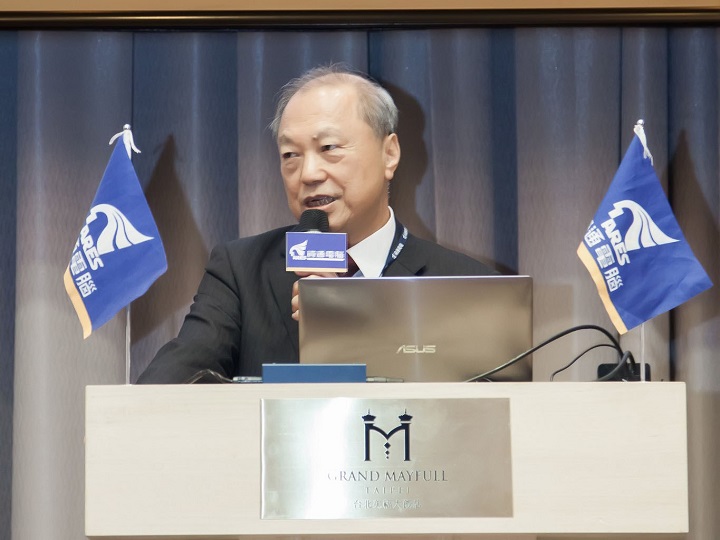 Frank Lin, president of Ares, delivered a speech "Ares' new strategy". Smart and digital applications have been omnipresent while information protection is the foundation of intelligent digitalization; therefore, Ares provides "Four Powers for Information Security" to help clients have digital transformation without worries: (a) Certificate authority for uPKI Sealed Paycheck with PKI en/decryption technology ensures electronic paychecks are transmitted safely, by Email, web, and App ,without having to worry about leaking; (b) Document protection patent for ARES Privacy Protector (ARES PP), which provides five modules and three trace tools to help enterprises encrypt from the origin to secure information from leakage; (c) Flaw inspection with Fortify Static Code Analyzer and WebInspect distributed by Ares to conduct black/white box testing for the decrease of information security breaches; (d) National-defense-level information protection, built together with National Chung-Shan Institute of Science & Technology, to wholly provide information security check, testing, identification, and telecommunication security services into which national defense technology was transformed to assist information protection and application for local industries.
Ares was honored to invite Gau Jo Lin, director of National Chung-Shan Institute of Science & Technology, to lecture "the threat of technology and information security in the digital economy". Director Lin pointed out that the rapid technology development has derived lots of cyber attacks by analyzing information security risk from new derivative financial transaction models to digital economy driven by AI (Artificial Intelligence) technology. There are approximately 80% of enterprises not well prepared for information protection and not realizing its risk of revenue loss when any slightest mistakes occur. Unless information security was taken into thorough account for multiple defenses, the brand reputation cannot avoid to be harmed. Moreover, director Lin introduced the information security check solution, built together with Ares, as an actively defensive arsenal to help industries nip it in the bud.
After Director Lin's speech, Ares invited all guests exchanging their minds and experiences with delicacy to create cooperation opportunities.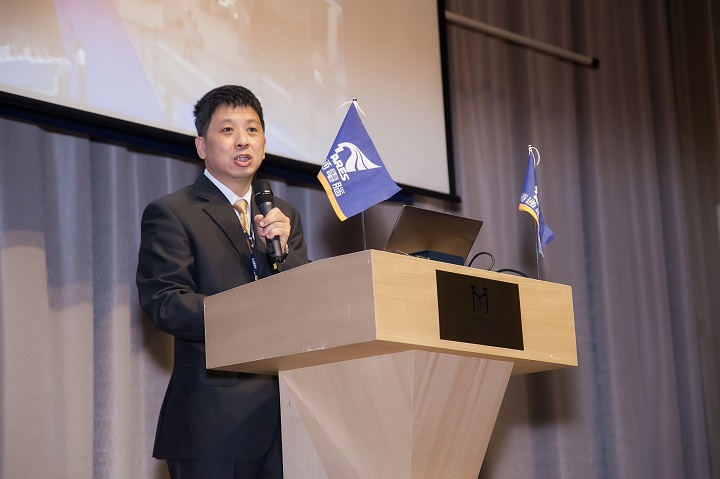 The next was delivered by Chih-Kai Cheng, co-founder of Acorn Pacific Ventures, to lead the second half with a speech on "challenges and opportunities brought by Fintech". Cheng explained Fintech trend and its development focus, as well as introduced how web and telecom platforms have headed strongly into Fintech. When mentioning how to face the Taiwan financial crisis, he suggested financial groups delete sectarian views and build forward policies to create a big future of Fintech ecosystem. Cheng further provided clients the first hand investment information from Silicon Valley by concrete examples.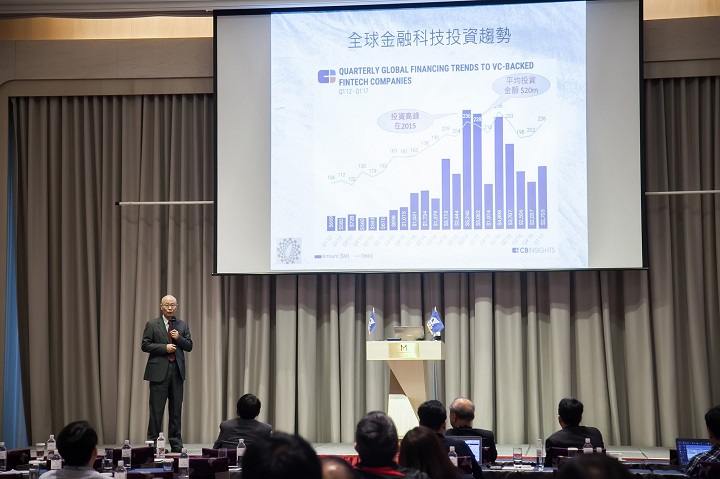 Chi-Wei Tao, director of department of medicine of Cheng Hsin General Hospital, followed to share the topic of how to manage one's physical health and to prevent PM2.5 pollution. PM2.5 was named an invisible killer in the air and its harm was demonstrated according to loads of epidemiology researches. Tao stated that we can choose not to eat food containing tainted oil, but we cannot survive without breathing to say about what importance it had and how harmful it was to human, attaching lots of self-protection approaches and concepts to dispel myths. With his simple and clear speech, Tao had audience easily and deeply understand PM2.5 to build correct concepts and prevention awareness for possessing healthy bodies easily.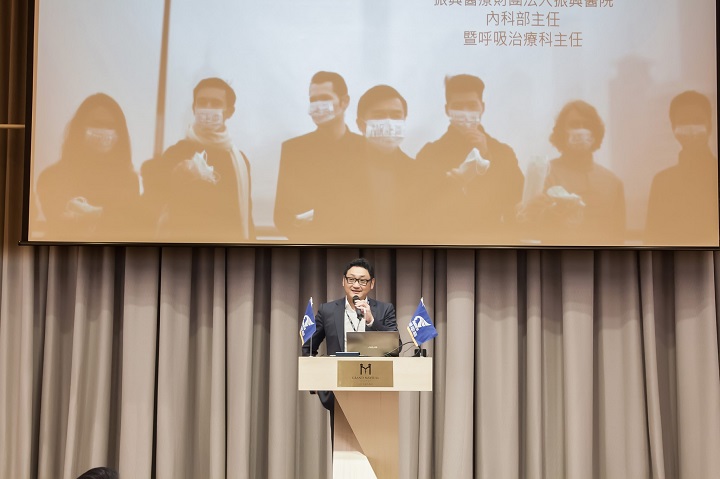 Ares put on a fun poking lottery activity for clients to know its "Four Powers for Information Security". With clients' enthusiastic participation and full support, Ares 2017 client conference successfully concluded.

About Ares
Ares is the first Taiwan-based software company to be listed on the Taiwan Stock Exchange (TSE) and has provided professional services for over 36 years. Being a professional manufacturing management information system provider, Ares provided its IT products and services for financial institutions, government agencies, and enterprises. Not only being a SWIFT partner, the first government-acknowledged IFRS ERP solution provider, the first Oracle partner in Taiwan, and the first Microsoft certified partner, Ares also plays the top Manufacturing Execution System (MES) maker for LED industry in Taiwan and got acknowledged by international research institution Gartner , as well as the top player of the Taiwan foreign exchange, core banking solutions. Ares launched ArgoERP in Thailand with Thai leading software company DataOne Asia of SVOA group, aiming to become the number one ERP in ASEAN markets.
Email: marketing@ares.com.tw
Contact Person: Carrie Yu
Tel: 886-2-2522-1351 ext. 381
(ARES and ARES PP are registered trademark to Ares International Corp. Other names and trademarks belong to headquarters and branches.)