Ares launches document security solution ARES PP and highly-efficient server security product ARES Crypto Server at recent event
Ares International Corp, recently announced a new document security product ARES Privacy Protector (ARES PP) for enterprises, financial institutions and governmental institutions in meeting the requirements of a new personal data privacy protection law in Taiwan. At the event, Ares also highlighted its server security product ARES Crypto Server.
The event opened with the speech of president Frank Lin of Ares. Lin indicated that to follow the new Computer-Processed Personal Data Protection Law, information security becomes a major concern of enterprises, financial institutions and governmental institutions. Ares proposes an information security total-solution, with ARES PP and ARES Crypto Server, a server en/decryption product. Lin noted the event would highlight the importance in fulfilling related responsibility after the passing of the law while giving the audience memorable and important information.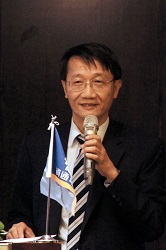 Ares manager James Ju introduced eight major points of ARES PP, discussing on the issue of information security control. ARESPP can ensure the protection of information and documents to avoid digital information from damaged by improper use, increasing flow efficiency enabled by no agent software installation need, increasing safety level with offline file crack defense detection, and strengthening information security with file watermarks, as well as providing detailed audit record guarantee corporate security.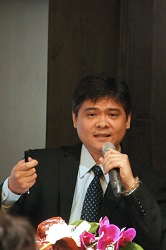 In addition, Ju used five scenarios to illustrate the practical application of ARES PP such as data protection, secure document transfer, no compromise of data.protection of intellectual property and existing protection mechanism improvement. Coupled with the introduction of the system validation process, and system architecture diagram, the speech was a hit among the audience.
The final session was hosted by Ares sales manager Vita Liao, introducing the requirements of the law as well as data encryption and masking directions. Liao pointed that ARES Crypto Server can meet the need of the law while building an encompassing security platform. ARES Crypto Server is not limited to any data type, and provides a diversified encryption mechanism as well as key management, so that the information stored in the enterprise database are safely encrypted. Even if the firewall is broken and data is stolen, no confidential information would be compromised. More importantly, ARES Crypto Server can encrypt data in a speed of up to 62,300 per second providing efficiency and security.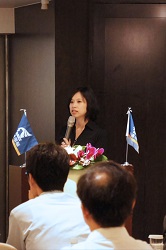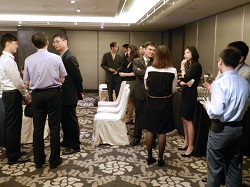 Introduction of ARES PP:http://www.ares.com.tw/en/products/ares-pp/
Introduction of ARES Crypto Server:https://pki.ares.com.tw/en/products/cs/
Introduction to Ares
Ares has provided professional services for over 30 years and is the first Taiwan-based software company to be listed on the Taiwan Stock Exchange (TSE). Ares is a professional manufacturing management information system provider, with the largest share in the MES industry of Taiwan, the first government-acknowledged IFRS ERP solution provider. Ares is also the top player of the Taiwan foreign exchange and core banking solution company and SWIFT partner, while being the first Oracle partner in Taiwan.