Ares successfully displays global human resource platform at SGHR2007
Ares International Corp. attended the Summit on Globalization of Human Resources 2007 (SCHR 2007) from September 28 to 29, introducing its global human resource information platform at its HCP (Human Capital Planner) booth.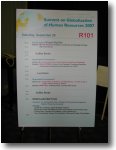 Ares HCP standard version adopts a parameter setting; is suitable for all kinds of enterprises and can be swiftly implemented. HCP continues to introduce new concepts and functions such as employee salary, attendance, regional tax policy, insurance as well as the competence, educational training, structural performance and high-level decision support system of HRD (Human Resource Development). As such, its customers can improve their competitiveness, creating longer-term value and more international advantages with their employee asset.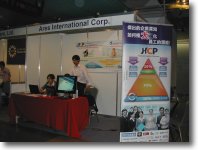 In the meantime, Ares HCP has a built-in active management, which combines the concept of Balanced Score Card (BSC) and 58 KPIs that are related to human resources in BIS (Business Intelligence System). This will help the enterprise leader to immediately understand the newest human resource status and management performance indicator within the group.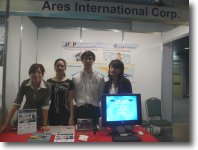 At the event, leading human resource experts from Taiwan and aboard shared their experiences in more than 20 speeches, discussing the global human resource trends among the globalization competition. As well, they offered optimized human resources strategies to offer pioneering enterprise concepts for maintaining the lead.
For more HCP product information, please refer to
https://www.ares.com.tw/en//products/hcp