Ares holds information security seminar for final line of defense of confidential enterprise data
With recent major information security events and demand for solutions of information security protection, Ares International Corp. held an information security seminar on February 20 in Taipei Neihu Technology Park to share with enterprise users related issues and applicable solutions.
John Shih, editor in chief of Information Security Magazine in Taiwan, shared the current status and outlook of Taiwan's information security industry as well as how to affectively protect confidential data.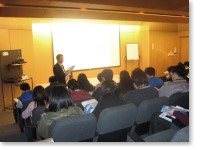 In addition, James Wu, assistant vice president of Ares International Corp., introduced how to use information security solutions to achieve document protection. Wu shared examples of major information security news events to illustrate the usual confidential information leakage situations and the common risks for traditional password log in.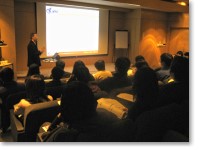 Furthermore, Wu introduced the ubiquitous Identity and Access Management (uIAM) that are developed by Ares, with the features of the solution including data encoding technology and confidential file control system. Ares has been cooperating with the PKI Promotion Program Office, Taiwan's Ministry of Economic Affairs (MOEA) to promote PKI knowledge and applications in Taiwan and abroad while successfully exported Taiwan's PKI experiences to Guatemala with the assistance of Taiwan's Ministry of Foreign Affairs.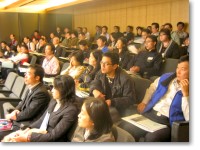 The seminar attracted as many as 80 participants, with CIOs, CFOs and auditors all keenly discussing about related issues during and after the seminar. Ares also offered self-developed personal file encoding/decoding software for free trial usage. The software allows encoding and deciding of all file format; is easy and convenient to use.