Ares highlights Government E-Official project performance at seminars
Ares International Corp. recently held island-wide seminars for government service workers as the agent for the Research, Development and Evaluation Commission (RDEC) of Taiwan's Executive Yuan. The seminars in northern and southern Taiwan are for familiarizing the service workers with the functions and efficiency of the "Government E-Official" service system while demonstrating related results.
During the seminars, Ares displayed applications such as file exchange service, personal and business interactions, forum exchange, service subscription, on-lone messenger, practical English usage column and government service Q&A.
Ares also introduced various on-line promotional activities such as "What kind of government service work in ancient times are you?" "Smile for better service" "Best government service worker" "E-Official e-paper lucky draw", etc. At the seminars, government service workers were keen in offering questions and highly acknowledged the efforts made by Ares.
The service workers regarded the following services as the most needed and helpful: large file exchange, E-Official wizard alert and news update of E-Official website.
Government E-Official employs Web 2.0 concept: Besides integrating related messages and providing active alerts, the service also provides service worker interactions. Currently, the service is launched at RDEC, Taoyuan County Government, Central Taiwan Office of Dept of Land Administration of the Ministry of the Interior, Housing and Welfare Committee of Civil Service, Sungshan Office of Land Administration, Committee on Chinese Medicine and Pharmacy, etc. This year, RDEC expects to launch the service at Hsinchu County Government, Miaoli County Government, Kaohsiung City Government, Centers for Disease Control, etc.
Government E-Official website: http://g2e.nat.gov.tw
Government E-Official contact email: g2e@rdec.gov.tw
Introduction of Government E-Official service
RDEC assigned Ares to plan and implement the "Government E-Official" service starting from 2008, with related services including integration of official-affair messages, active alerts and an interactive platform. The new service can solve issues currently faced by government service workers including official document deadline alert, key project approval status, re-organization status, official-affair education and welfare regulations, official knowledge sharing and experience exchanges.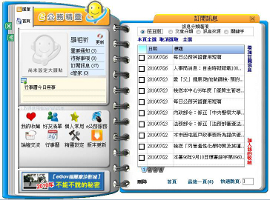 Introduction of Ares
Ares International Corp. is the first Taiwan-based software company to be listed on the Taiwan Stock Exchange (TSE). Established for 30 years, Ares is a professional management information system software provider, with professional areas in product technical R&D and system integration. Ares provides products as well as total solutions for e-business, with major service fields mainly for the financial, government and enterprise segments.
Ares has assisted government authorities to develop various large-scale projects throughout Taiwan. Below is a list of major government projects by Ares:
IC card certification function expansion in the e-portal of Taiwan's Ministry of Finance
Application software for tax information platform transformation plan of the National Tax Bureaus of Taiwan's Ministry of Finance
Best E-Service Export of Taiwan's Industrial Development Bureau (IDB), Ministry of Economic Affairs (MOEA)
"Electronics Industry EuP Integration Service Platform Construction Plan" approved by the Department of Industrial Technology, Ministry of Economic Affairs (MoEA)
"Citizen's e-HouseKeeper" constructed by Ares and RDEC; a real-time personal message alert service dedicated to citizens