Ares showcases HCP solution at HR summit
Ares International Corp. recently showcased its self-developed Human Capital Planner (HCP) at the Summit of Globalization Human Capital 2010.
The summated invited human resource (HR) experts, scholars and enterprise leaders from Asia Pacific, Europe and the US to discuss new concepts and methods of human capital.
The participants at the summit were highly interested in Ares HCP and were especially impressed by the operational, management and strategic aspects as well as the friendly interface of HCP.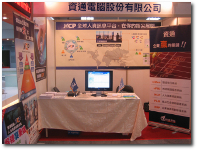 Ares HCP is highly acknowledged by various international enterprises while its unique and strong functions as well as good-quality service are especially favored by its clients. HCP supports multiple countries and languages while featuring global management. The HRD (human resource development) feature is a major attractive aspect of HCP. Executives can have self diagnosis via HCP while launching analysis with Excel data. HCP also allows instant view on employee shift, attendance status and holiday hours via HCP ESS (employee self-service) and MSS (manager self-service) platforms, thereby saving HR staff unnecessary service time such as receiving phone calls and searching for related data.
HCP also features BIS (business intelligence system) for executives to analyze and manage global staff production and competitive edge. As such, the executives can effectively deploy strategic resources, renewing information including average production value, average staff costs, new employment, leaving post, working overtime, attendance, training and recruit. Consequently, HR staff will no longer be responsible for only data input and Excel report integration, but can contribute more to enterprise growth, offering instant information for executives to make important decisions.
Ares HCP has best practices including global corporations such as L'Oréal, Siliconware Precision Industries (SPIL), Pegatron Corp., Taiwan Semiconductor Manufacturing Company (TSMC), ASUSTeK Computer and Compal Electronics.
For more information on HCP: https://www.ares.com.tw/en//products/hcp
Introduction of Ares
Ares International Corp. is the first Taiwan-based software company to be listed on the Taiwan Stock Exchange (TSE). Established for 30 years, Ares is a professional management information system software provider, with professional areas in product R&D and system integration. Ares provides products as well as total solutions for e-enterprise, with major service fields for the financial, government and enterprise segments. Ares has received CMMI L3 certification, has outstanding project integration ability, quality guarantee ability, development and maintenance ability and the most complete professional consultancy team.