Taiwan software company Ares cultivates human capital via educational training and devotes to sustainable operation
Ares International Corp., a Taiwan stock market-listed software company, held a series of staff educational training according to the function of different positions, including program design and development, database design and performance, web design, professional presentation expression training and project management courses, etc.
Harry Yu, chairman of Ares, indicates that Ares pays attention to core idea — integrity, quality, service, innovation. These are bases on the pursuit of progress and adaptable talents. Therefore, Ares regards educational training as the foundation of sustainable operation.
Ares arranged intermediate and advanced program design and development and web design courses provided by Hengyi Training Center, which focuses on the IT field for long time, enabling Ares staff to learn and enhance individual functions by a series of made-easy courses.
Ares also invited a senior DBA (Database Administrator) consultant of MentorTrust Consulting, Bai-Jing Hu, to guide and train the staff for SQL Server and database design and management, improving domain expertise and skills of Ares staff.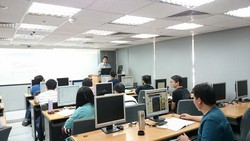 Jeff Wang, vice president of BKCoach Consulting, favored by many domestic listed company, brought professional presentation expression training for Ares staff. Jeff explained the essence of presentation in detail from briefing materials preparation to the tone of voice, expressions and body movements. Jeff also let the students do practical exercise to find out the difficulties or doubts and discussed with him.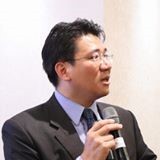 The preliminary and advanced project management lectures were delivered by Bryan Yao, consultant of FTPM (Fast Track Project Management Services) separately for project managers and project members. Bryan trained different levels of students according to their aptitudes so that trained staff could gain skills they need and apply to their works.
Frank Lin, president of Ares, pointed out that arranging training course by the company enables all the staff to not only enhance themselves by using training resources of the company but also interact and cooperate with colleagues during the courses. Hence, educational training can improve staff expertise and cohesiveness. Ares will continue cultivating industry talents with expectation to increase organization benefit and inject new life into local IT industry.
About Ares
Ares is the first Taiwan-based software company to be listed on the Taiwan Stock Exchange (TSE) and has been dedicated to IT services for thirty five years.
Ares is a professional information management system provider of greater China, specializing in research and development technology and system integration, and provides services for enterprise informatization from single products to total solutions with main service clients throughout financial, government, industrial and commercial enterprises.
Ares is the certified regional partner of SWIFT (Society for Worldwide Interbank Financial Telecommunication). Beside, Ares is the first government-acknowledged IFRS (International Financial Reporting Standards) ERP solution provider, first Oracle partner in Taiwan and Microsoft Gold Certified Partner. With the largest market share in the MES industry of Taiwan LED industry, Ares is also the top player of the Taiwan foreign exchange and core banking solution provider. The core banking system even has been mentioned in Gartner reports.
Ares introduction: http://bit.ly/1BNIMVD
Twitter: http://bit.ly/1GqXuZt
LinkedIn: http://linkd.in/1Br5OCM