Ares ArgoERP assisted Taiwan Knowledge Bank to create productivity 4.0 financial intelligent process
About Taiwan Knowledge Bank
Established for almost 20 years, Taiwan Knowledge Bank Group (TKB) is committed to becoming the "first Chinese brand for Chinese in the Global E-Learning System," and held the idea of "knowledge drivers of digital generation "as its business mission. The team is divided into "Product & Project Group", "Professional Examination Group", "English Business Group", "Learning Consultant Group", "Creative Publishing Group", "E-Commerce Business Group" ,"Creative Education Group" and "Mainland China Group," total of eight business groups. The group provides complete total solution for e-learning: the construction and management of digital knowledge pathways, the planning and production of various digital learning courses, the promotion of foreign language education and the certification of language proficiency, hoping to reach organization's vision of "transmit knowledge, create value."
Enterprise Challenges
With the continued growth of business organization, business affairs multiplied, while invoice amounts and the cash requirements requested required 30 accounting personnel. Not only did manpower requirements substantially increased, complicated accounting operations often caused colleagues to work overtime, which decreased colleagues' sense of fulfillment and motivation. For example, the retail stores use front-end system to record daily revenues, and the when the head office's accounting staff obtained related information, they still needed to manually re-archiving the data. This is extremely time-consuming, and invisibly increased the costs caused by the flows of the labors.
Product Implemented
Argo Enterprise Resource Planning
Benefits
Monthly labor costs reduced by 37.5%, and monthly average working hours per reduced by 90 hours
Manual operation hours of monthly output of financial statements decreased by 86.6%
Monthly tax returns of operating time reduced by 80%
Monthly cashier operation manpower reduced by 1.5
TKB, known for providing digital teaching solutions, is one of the few groups in Taiwan that provides digitized knowledge products. The level of the Group's informatization itself cannot be underestimated. However, when facing the computerized trends for enterprise, CFO Yuan-Hung Fang stated: "ArgoERP acts as the most important information integrator in the enterprise information systems. ArgoERP is the basis for TKB's monthly management and formulation of the future operation objectives."
Referring to the opportunity of informatization within TKB Group, Fang recalled that ten years ago, chairman Chuang-Chi Chiu saw that the Formosa Plastic Group, whose turnover exceeded that of TKB by several hundred times, only needed half a day to complete settle accounts, but TKB needed more than 20 days. This stiffened the determination to strengthen the information systematization of TKB. This dream was finally accomplished after the successful implementation of ArgoERP, which enabled TKB to move forward internal monthly review meeting from the middle to the beginning of each month, and provide the latest, most accurate, most immediate data, so managers can make the most comprehensive operational decisions to enhance overall operational efficiency. However, the e-process cannot be formed just by one step, the success depends on the IT sector and accounting departments' continuous negotiations and discussions, along with Ares consultants' efforts.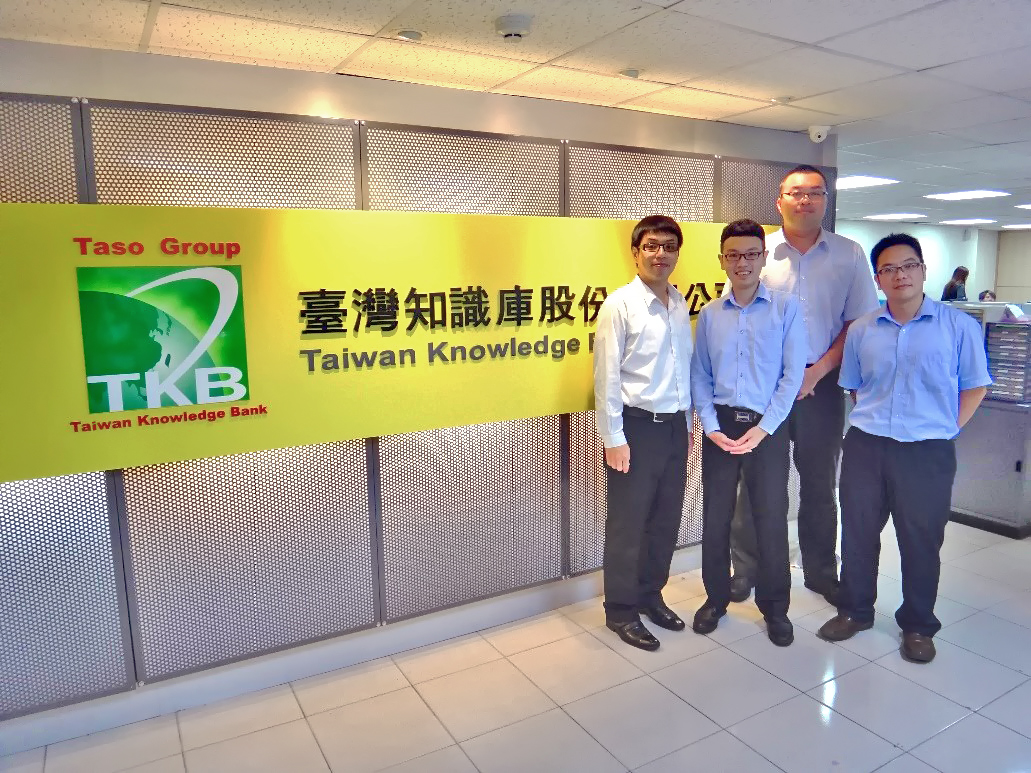 [/img/events/2016/20160822-ArgoERP-TKB-1.jpg] [/mg/events/2016/20160822-ArgoERP-TKB-1.jpg]
Simplify Workflow to Create Productivity 4.0 Intelligent Procedures
TKB was founded in 2000. At the moment when the global is becoming digitalized, TKB adhered to the "transmit knowledge, create value" as the core concept, to provide consumers with complete e-learning solutions. Seven years ago, before TKB implemented ERP system, TKB mostly relied on manual archiving for account settlements. Not only were the cumbersome procedures time consuming, the operation processes were delayed due to holidays. This often caused the delay of internal review meeting to the middle of the month, affecting manager's chances to make immediate decisions. After implementing ArgoERP, the settlement reports can be produced on the same day, and TKB can have meetings the next day, even if there's holidays, it does not delay settlements. This vastly enhanced overall operational efficiency, and TKB used information automation to reach the essence of productivity 4.0.
Suitable and Flexible Systems Satisfy Enterprise Needs to Upgrade
Responding to the expansion of enterprise scale, TKB had a difficult time choosing between Ares and another international ERP company during vendor selection. Considering ArgoERP's suitability and flexibility, along with relevant counseling experiences and excellent consultancy services, TKB finally chose Ares as the ERP vendor to assist with organizational upgrade process without worries.
During the implementation process, it was unpreventable that some colleagues could not accept the change in the operational processes and resisted. Fang generously shared the tips to persuade team members to adapt the change. The higher executives of TKB, with assistance of ArgoERP consultancy, started with detailed explanation of system operations, enabling team members to understand how the new system can boost work efficiency and reduce working hour s effectively. Moreover, TKB encouraged young colleagues to participate in the system form design proposals for system menus, enhancing colleagues' acceptance of the process improvement and trust by sense of involvement and accomplishment.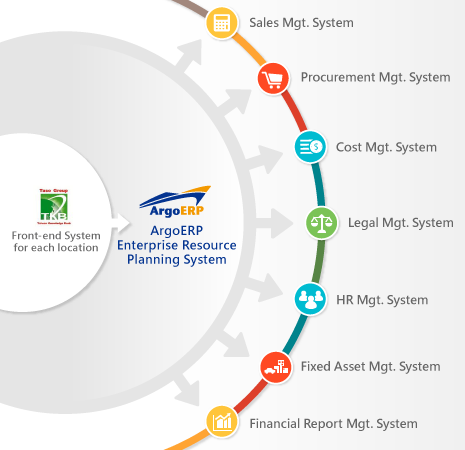 [/en/img/events/2016/20161130-ArgoERP-TKB-en2.png] [/en/img/events/2016/20161130-ArgoERP-TKB-en2.png]
Timely Transparent Information Connect to Enhance the Quality of Performance Effectively
Allen Hsu, experienced consultant who assisted with the implementation, explained "When the organization is facing an upgrade, the biggest challenge of implementing information systems is how to make the information of different front-end systems smoothly connected to achieve timely information sharing." The number of TKB learning centers were expanded from 20 to more than 50. Even though business affairs increased, through improved workflow by information systematization, not only there was no need to hire extra treasury personnel, but also the team of 10 people can effectively finish the monthly account settlements.
ArgoERP is connected to the front-end system of each learning center, the head office personnel can obtain income and expenditure statement reports of the previous day, and finish cash requirements and settlements on the same day. This reduced the time and work of sending the statements to the head office and the manpower to archive data. Moreover, it took at least 15 days to produce the monthly sales statements, it was inefficient and unclear, causing employees to evade performance problems. Now the system information is transparent, the statements can be consolidated on the same day to provide the manager with the timeliest decisional information.
The colleagues of the treasury department had to go to the bank for remittance, filling out the remittance forms, depositing orders and other operations in the past, and had to fill out different remittance forms for different transactions. Since implementing online banking function of ArgoERP, even if there are several remittance information at the same time, TKB only needs to export ArgoERP system data to Excel, and then import the data to various online banking, payment operations can be easily and efficiently completed.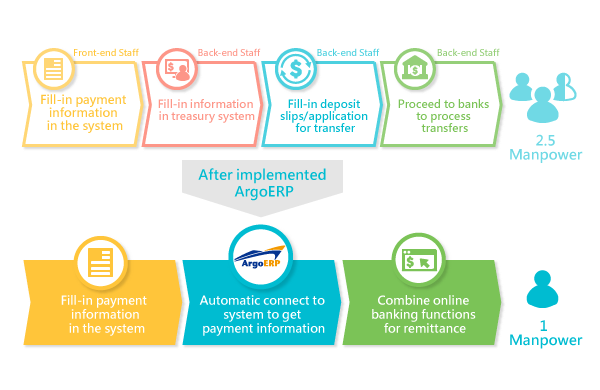 [/en/img/events/2016/20161130-ArgoERP-TKB-en3.png] [/en/img/events/2016/20161130-ArgoERP-TKB-en3.png]
Ideas of New-Generation Employees Combine Perfectly to Create New TKB Vision
After TKB implemented ArgoERP, it not only increased internal workflow, but also reduced working overtime as expected. In response to young employees' wishes to find a balance between work and life, ArgoERP not only reduced the repetitive administrative work, but also helped to maintain employees' passion and power to work, assisting TKB to save an average of 80% manpower working time.
On the other hand, the Higher Education report of Times Magazine of the UK pointed out that whether a job is replaced by a computer or a robot depends on whether it can be automated; the higher the degree of automation, the higher the risk of being replaced. Accounting and finance professionals are particularly vulnerable to machine due to the repetitive works, the results suggest that at least 95% of people in the next ten to fifteen years may be replaced by machines. Fang, who also has financial background, wished that TKB accounting and finance colleagues can hand over the basic, repetitive works to ArgoERP, and become irreplaceable financial knowledge workers.
Fang pointed out that TKB wished to achieve a customized ArgoERP in the future, reaching timely account settlement workflow. TKB aims to reduce manpower to the lowest, while increasing the values of financial colleagues for financial statements analysis, and provide feedback to the first line learning centers' staffs, creating higher service quality and moving towards financial intelligence new horizon of productivity 4.0.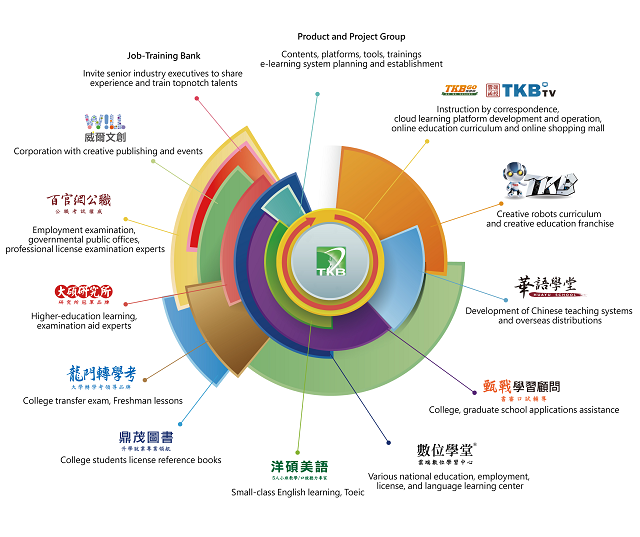 [/en/img/events/2016/20161130-ArgoERP-TKB-en4.png] [/en/img/events/2016/20161130-ArgoERP-TKB-en4.png]
About ArgoERP
Ares is the only listed ERP software company in Taiwan. ArgoERP modules have underlying architecture applied flexibly and built-in standard functions, so it could be adjusted to fit different characteristics of industries, such as traditional, construction, chemistry, production, and service industry, to improve the business process and the efficiency of overall resource utilization in the most economical way. It is applicable to multi-company, multi-factory, multi-currency, multi-profit center and multi-program management and is sufficient to meet the demand of enterprises in the international competition.
To cope with the policy that the domestic listed companies should adopt IFRS (International Financial Reporting Standards) accounting system, Ares has launched its IFRS solution. Being the first government-acknowledged ERP supplier, Ares has accumulated many successful IFRS cases. Elastic solutions, including the complete system replacement and the combination of different general ledger systems or reporting tools, are also provided to save human costs, lift operating speed, reduce errors and adjustment range of the statements in the future. The implementation of IFRS corresponding solution could help enterprises not only decrease the affection of the operation side, but enhance more competitiveness for them to seize opportunities. Ares recently won eleven certificates for IFRS from Taiwan's Ministry of Commerce of Taiwan government.
More introduction about ArgoERP:https://argoerp.ares.com.tw/en/
About Ares
Ares has provided professional services for over 35 years, and is the first Taiwan-based software company to be listed on the Taiwan Stock Exchange (TSE). Ares is a professional manufacturing management information system provider, with top Manufacturing Execution System (MES) maker for LED industry in Taiwan, and the first government-acknowledged IFRS ERP solution provider. Ares is also the top player of the Taiwan foreign exchange, core banking solutions, and is a SWIFT partner, while being the first Oracle partner in Taiwan. Ares eAresBank is acknowledged by international research institution Gartner, and self-developed ciMes becomes the only Taiwan MES solution acknowledged by Gartner. Ares has launched ArgoERP in Thailand with Thai leading software company DataOne Asia of SVOA group, aiming to become the number one ERP in ASEAN markets.
ARES introduction: http://bit.ly/1BNIMVD
LinkedIn: http://linkd.in/1Br5OCM

Email:marketing@ares.com.tw
Contact Person: Carrie Yu
Tel:886-2-2522-1351 ext.381
(ARES, ArgoERP are registered trademarks to Ares International Corp. Other names and trademarks belong to headquarters and branches.)