Leading textile manufacturer TexRay implements ARES BI KPI to manage global operations
About TexRay
TexRay Industrial Co., Ltd. is a textile and clothing group listed on the Taiwan Stock Exchange (TSE), with global production bases all over Asia, the Americas, and Africa, covering design and development, yarn, fabric, laminating, home textiles, weaving, dyeing, and clothing production. TexRay upholds excellent traditional manufacturing spirits, adding modern innovative design elements to meet the rapid changes of the market, to provide marvelous professional textile services and create the most comfortable experiences.
Enterprise Challenges
TexRay has been expanding the worldwide layout rapidly, actively developing new markets and local resource integration to reach in-depth localization. Thus, it is necessary to grasp the global management instantly through the system to build a complete production and marketing control mechanism, to enhance the competitive advantage and business development.
Product Implemented
ARES BI KPI Template
Benefits
Increased efficiency for report production, reduced manual material preparation costs and time
Provided company consistent data and report management definition
Reduced overall operational costs through effective deployment of human resources
Provided subscription and event orientation features to avoid important information leakage
Effective use of accumulated information for analysis from various perspectives
Business intelligence reduced task flow by 36 times
TexRay has been developing innovative products to satisfy various climates, functions, and environmental protections, actively establishing continuous production from fabric to clothing, and adjusting the operational structure of the global layout. Thus, to assist the company to make precise decisions in the constantly changing business environment, TexRay has chosen ARES BI KPI Template (ARES Business Intelligence Key Performance Indicator) to establish strong support and base for global production and marketing strategy layout.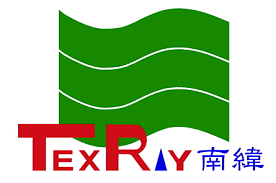 Traditional textile with new intelligence, new earth protection trend
TexRay started with yarn dyeing, and gradually extended to weaving, dyeing and finishing, clothing and new materials technology development, is the highest vertical integration manufacturer of the textile and clothing industry. Currently, its factories are located in Mexico, Swaziland, Vietnam, and China, with the strategy to "production region specialization, product specialization" adopted for scheduling and integrated management between the factories, enabling quick response to customer's needs to solve the core problems. TexRay incorporated innovative design elements with excellent traditional manufacturer spirits, carrying missions to provide environmental-friendly, comfortable, and healthy fashionable costumes. TexRay has received many awards and recognitions, such as National Industrial Innovation Award and Taiwan Excellence Award.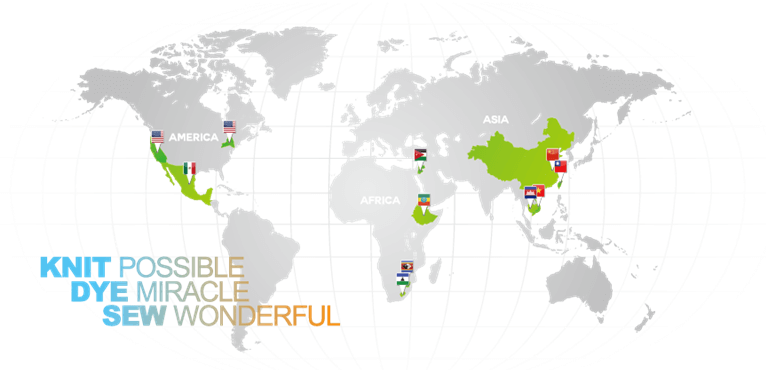 KPI intelligent decision for global operation management and dexterous analysis
TexRay has adjusted its production structures according to the global market needs, building continuous production from fabric to clothing. Taiwan, China, and Vietnam are the 3 main production bases, and Mexico and Swaziland are minor. TexRay considered that the customers in Americas will most likely designate fabric vendors, so they will transfer partial orders from Yancheng, China to the factory in Vietnam, and they will focus on the availability of the new factories. TexRay then started to search for a decision analysis tool containing characteristics of "convenience" and "security."The company operates and analyzes the new factory with the four KPI management indicators, financial, sales, growth, and profits, through ARES BI KPI Template, assisting the factory and the head office managers to accurately determine and make key decision, leading the expansion of the TexRay world map gradually.
TexRay′s implementation planning structure is divided into 3 main stages:
First Stage
Focused on enhancing the report production efficiency for bases in Swaziland, Vietnam, China, Cambodia, and Mexico, and reducing costs and time of manpower, to provide a consistent data indicator and report management for the company:

Business objectives and the actual performance
Estimate orders and the actual orders
Estimated capacity and actual capacity
Estimated profits and actual gross profits

Second Stage
Master the abnormal risk management.
The lights can show the dimensional model, with multi-table and multi-map.
Third Stage
Discover the problems lying in financial, sales, and customer perspectives through BI analysis with various in-depth analyses from different angles

Sales analysis and profit analysis
Performance management and quality management
Procurement management, and inventory analysis
Customer management and distribution access analysis
Yen, manager of TexRay, stated that ARES BI KPI Template provides a cross-system, cross-database, and cross-process analysis strategic decision report. It can gather all the information the group needs, and easily generate KPI analysis that the current system can′t produce independently. It can quickly provide sales, procurement, factories, financial statements and other diversified performance reports within a few minutes. Whether it′s system technical operation or sales communication, Ares consultants team always provided kind and professional assistances. Starting from implementing stage till the system go-live, regarding the dimension and value setting, KPI management, and system adjustment suggestions, Ares team made us feel secure and worry-free. Which not only improved the productivity and accuracy for the IT end, but also enhanced the efficiency to find and solve the problems, strengthening the group′s decision-making process and operational KPI tracking.
Intelligently simplifies workflow from 3 days to 2 hours, rescuing IT from report nightmares
The previous systems produced considerable amount of reports that IT personnel spent most of their time and energy on, which wasted time, energy, and caused manual errors easily. ARES BI KPI Template enabled the personnel from different departments to organize and analyze information easily, responding to market needs and increase production efficiency, which strengthened the competiveness of the group. It further reduced IT′s burden, and simplified the work process from three days to two hours, so the IT can return to the essentials: provide complete and correct information, discover the value of data! Also, it created more diversified report formats to satisfy various needs of the users, enabling quick switch between different views and multiple aspects, and acquiring faster grasp of key issues. It directly reflected the benefits of immediate control of product sales, initial profit evaluation, and production quality, for TexRay to make strategic decision and create the advantages to become world′s leading intelligent textile and clothing supplier!
Global production and marketing synchronization, is no longer limited by the location, time, and system constraints, you can easily use fingers to complete the intuitive interactive operation including drag, pull, point, and select, to master the information around the world anytime, anywhere intelligently, then receive the feedbacks easily through the system subscription function.
It not only reduced the manpower and time, but also provided accurate profit analysis of each order, decreased 5% product scrap rate, and accelerated the decision-making process to yield twice the result with half the effort. TexRay continuously strives to develop environmental protective, comfortable, and healthy clothing with innovative ideas, while facing the great challenge of vertical integration, and ARES BI KPI Template plays an important role in this battle.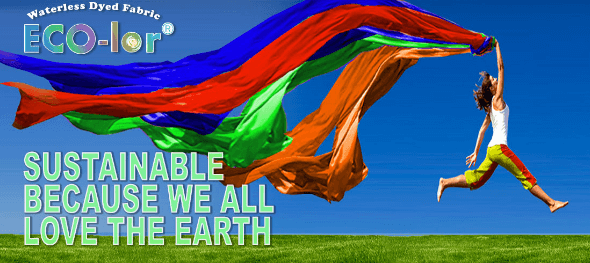 Traditional X Technology leads global environmental protection intelligence trend
Vita Liao, sales manager of Ares, stated that ARES BI KPI Template has automated integration analysis, which managed the overwhelming information with dashboard mode instantaneously. With characteristics of timeliness, consistency, completeness, and accuracy, it effectively strengthened TexRay′s global production and marketing division development, enhanced advantages of competiveness and continuous business expansions. ARES BI KPI Template is small but complete in every detail, and it allows adjusting the dimensions of the report and analysis of pivot table graphs. It has a friendly interface and can simply be implemented through internet without any program installation, saving time and effort spent on system installation and maintenance.
TexRay will continue to pursue the concept of environmental protection and cherish resources. Besides using action to support related events and cultures, it employs leading techniques to develop intelligent products that protect the environment and has various functions. The company aims to become the comprehensive intelligent partner of its global customers for earth protection!
About ARES BI KPI Template
ARES BI KPI Template (ARES Business Intelligence Key Performance Indicator) provides cross-system, cross-database, and cross-procedures strategic analytical reports. Integrate information through customization needs and set up Cube to provide BI sales and purchasing templates, and generate visual reports with an easy-to- use drag and drop interface. It can provide sales, procurement, factories, financial statements analysis within a few minutes. Compared to the financial indicators, sales targets, operation management ... and other simple indicators provided by IT generally, ARES BI KPI has more in-depth diversified analysis and is the best tool for enterprise KPI management.
About Ares
Ares has provided professional services for over 36 years, and is the first Taiwan-based software company to be listed on the Taiwan Stock Exchange (TSE). Ares is a professional manufacturing management information system provide, with top Manufacturing Execution System (MES) maker for LED industry in Taiwan, and the first government-acknowledged IFRS ERP solution provider. Ares is also the top player of the Taiwan foreign exchange, core banking solutions, and is a SWIFT partner, while being the first Oracle partner in Taiwan. Ares eAresBank is acknowledged by international research institution Gartner, and self-developed ciMes becomes the only Taiwan MES solution acknowledged by Gartner. Ares launched ArgoERP in Thailand with Thai leading software company DataOne Asia of SVOA group, aiming to become the number one ERP in ASEAN markets.
ARES introduction: http://bit.ly/1BNIMVD
LinkedIn: http://linkd.in/1Br5OCM

Email:marketing@ares.com.tw
Contact Person: Carrie Yu
Tel:886-2-2522-1351 ext.381
(ARES are registered trademarks to Ares International Corp. Other names and trademarks belong to headquarters and branches.)