Ares displays security solutions at recent cloud event
Ares International Corp. recently displayed its ARES uPKI (ubiquitous Public Key Infrastructure) solution, including its latest products:ARES MOTP (Mobile One Time Password) and ARES PP (Privacy Protector) at a cloud security event organized by CSA (Cloud Security Alliance) APAC Congress in Taipei, Taiwan.
The first four days of cloud security week gave two courses for the attendees:CSA STAR validation of advanced auditing courses and CSA CCSK cloud security certification class. APAC Congress took place at the fifth day, discussing the knowledge of cloud computing. Related professionals at attended APAC Congress, including supervisors of enterprise and operations as well as MIS, sharing experiences of innovation and practice.
The Congress has six main topics: Cloud computing technology and application workshop ACCTA seminar, Asia PKI Consortium (APKIC) Mobile Security Workshop, Smart City VS. Internet of Things, Cloud Service, Cloud Intelligence Experiences and Big data opportunities.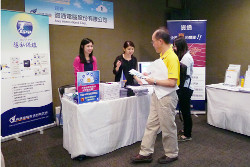 Ares presented complete information security solution at Taiwan information technology pavilion. To make attendees feel at ease after receiving various information, Ares held a raffle draw for comprehension of the service and solutions of ARES uPKI (ubiquitous Public Key Infrastructure).
ARES PP provides offline files crack defense detection, document imbedding watermark, offline restriction, in particular ARES Privacy Document (.APD) file format, flexible document authorization and detailed audit log. Better yet, it can prevent camera-phone picture-taking!
The latest product of Ares, ARES MOTP, provides a safe two-factor authentication mechanism, protecting account security from phishing website via dynamic password of valid time. Dynamic 6-figure password features qualities of unpredictable and unrepeatable, allowing setting of valid time (generally about 30~90 seconds), and supporting Android phone/iPhone as token vehicles. Using MOTP individually satisfies the security management of the multinational enterprise application software demand. It's more convenient and safer to combine with ARES PP, Sealed Paycheck and Crypto Server! Moreover, adopting ARES uIAM (ubiquitous Identity and Access Management) can solve the difficulty of validation by using SSO (Single Sign-On) techniques.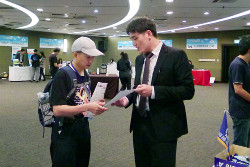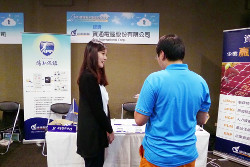 Introduction of ARES uPKI
Ares International Corp. develop ARES uPKI product basing on its over thirty-year experience. It helps enterprises construct PKI environment to withstand information invasion and guarantee internal information security, preventing enterprise classified information from leaking. The application scope is extensive, including paycheck encryption and decryption, document protection, e-commerce, information column encryption, Email safety, SSO, internal web file and system authorization, where as allowing existing system such as ERP, MRP, SCM, CRM, PDM, document management system to add PKI-enable function. Even E-check, online banking, bank branches information transmit safety, online stock trading, transaction log response safety, bank financing deals…etc., can be protected rigorously under the PKI environment.
ARES uPKI is adopted by enterprises and many government institutions. It supports a variety of smart cards, multi-platform and provides multiple vouchers, flexible structure, improving the convenience and efficiency of enterprise operation procedure. Furthermore, it offers solution aimed at the new Personal Data Protection Law of Taiwan.
uPKI clients include high-profile corporates ROJO(Facebook social game "FarmVille" agent), GigaMedia, Genuine, Workinghouse, CEC, ASUS…etc., as well as financing institution such as CTBC (Chinatrust Banking Corporation), SCSB (Shanghai Commercial and Saving Bank)…etc.
More information of ARES uPKI:https://pki.ares.com.tw/en/
Introduction to Ares
Ares is the first Taiwan-based software company to be listed on the Taiwan Stock Exchange (TSE) and has been dedicated to IT services for over thirty years.
Ares is a professional manufacturing management information system provider of greater China, providing software products and professional services for financial organizations, governmental institutions and enterprises, including outsourcing services.
Ares is the first government-acknowledged IFRS (International Financial Reporting Standards) ERP solution provider and first Oracle partner in Taiwan. With the largest market share in the MES industry of Taiwan LED industry, Ares is also the top player of the Taiwan foreign exchange and core banking solution company and SWIFT partner.
Ares introduction: http://www.ares.com.tw/en/