Ares and SWIFT held compliance forum for Taiwan financial industry
Taiwan financing institutions are now facing great regulatory pressure. Hence, they have to work out plan to comply with sanction laws and regulations. Ares International Corp., the regional partner of SWIFT (Society for Worldwide Interbank Financial) in Taiwan held a compliance forum for compliance officers recently with SWIFT.
Michael Cheung, head of North Asia of SWIFT, kicked off the event and introduced sanction screening service. Michael shared practical cases of sanctions and explained that SWIFT sanction screening service combines high precision filter engine and regularly updated name list. At present, hundreds of institutions have adopted sanction screening service.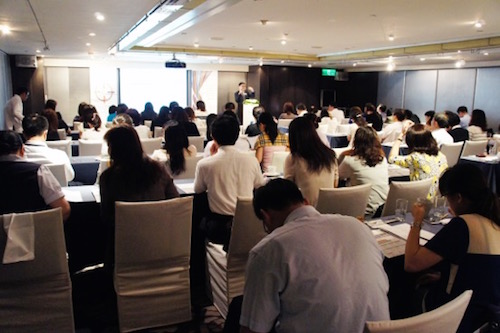 Michelle Wong, Compliance Services Director of SWIFT, indicated that compliance values KYC(Know Your Customer)the most which means investigate customer first before doing business. Lacking of singular, standardized and click-to-run source to read the latest KYC verified information has caused large quantities of exchanging files and a lot of manpower as well as material resource waste on repetitive work. Michelle pointed that KYC registration service will provide three functions: 1. Agent bank can provide their own KYC information to SWIFT, no need to exchange files with every agent bank. 2. SWIFT registration service will build a single central repository which allows financial institutions to read latest KYC information. 3. Registration service will develop the efficiency and transparency; all internal teams of institution users can access the same standard data anywhere.
Finally, Michael introduced SWIFT Ref to attendees, which is a unique reference data and financial information service providing financial industry with all necessary reference data and financial information via a unified and unique data source.
The importance of compliance to financial authority can be seen from the enthusiastic interaction during the forum! The attendees concentrated on the lecture and were eager to get to learn market information and SWIFT new services. The event invited discussion and ended in warm communication.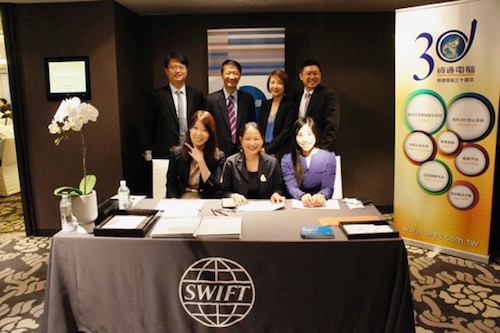 About Ares as SWIFT Regional Partner
Ares International Corp. has strived for the SWIFT-related implementations and all the SWIFT standards while cooperating with SWIFT closely. In 2002, Ares became SWIFT Business Partner and was certificated as the SWIFT Service Partner in 2003. Ares provides Taiwan-based financial institutions with professional consultant services, including the installation of SWIFT Products, the planning and implementation of hobbing for overseas branches, the planning of disaster backup, and so on. With abundant SWIFT experiences and professional knowledge, Ares has developed solutions including SWIFT Messages Integration, Funds Automation solution, Global Cash Reporting solution, and so on. Ares has assisted over 80% of banks in Taiwan in implementing, maintaining and upgrading SWIFT infrastructure. In 2008, Ares became the only SWIFT Regional Partner in Taiwan and its professional service is proven to be SWIFT Ready Service.
More information about SWIFT: http://www.ares.com.tw/en/products/swift/
About Ares
Ares is the first Taiwan-based software company to be listed on the Taiwan Stock Exchange (TSE) and has been dedicated to IT services for thirty five years.
Ares is a professional manufacturing management information system provider of greater China, providing software products and professional services for financial organizations, governmental institutions and enterprises, including outsourcing services.
Ares is the first government-acknowledged IFRS (International Financial Reporting Standards) ERP solution provider and first Oracle partner in Taiwan. With the largest market share in the MES industry of Taiwan LED industry, Ares is also the top player of the Taiwan foreign exchange and core banking solution company and Society for Worldwide Interbank Financial Telecommunication (SWIFT) partner.
Ares introduction: https://www.ares.com.tw/en/