ARES Nuntio assists O-Bank Hong Kong branch to make declaration smoother
Ares International Corp., the first software company listed on the Taiwan Stock Exchange (TSE), recently assisted the Hong Kong branch of O-Bank CO., LTD. with implementation of ARES Nuntio, a declaration reporting platform, to highly enhance the ratio of automatically-generated reports, decrease costs as well as risks of manual operations by offering related tracking and auditing functions, and thus to produce the best cost-effectiveness.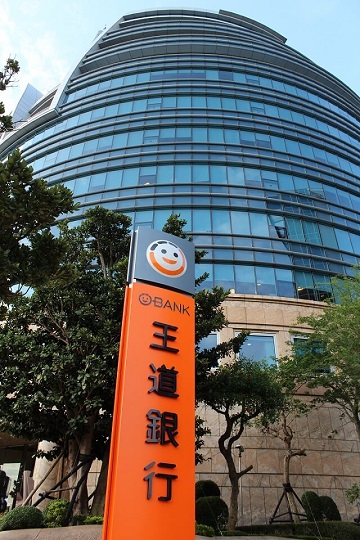 According to Ares implementation consultants, in the early days, the declaration of banks was completed by manual operations, which consumed manpower and tended to be corrected by supervisory authority. Now many banks mostly purchase related reports systems or customize relevant reports, but if the service providers cannot possess both capabilities of system research and development, as well as regulation judgments, the reports generated by them still need much manual amendment, which means mistakes would easily increase when declaration personnel change occurs. More, once its producing process lacks the traces for audition, more risks and burdens would weight the operations of oversee branches. Ares has been experienced in serving banks in Hong Kong, so when helping the Hong Kong branch of O-Bank implement ARES Nuntio system, it especially focused on tracing and examining the related figures to hugely decrease the cost of report verification in which declaration staff might invest after generating reports.
Ares implementation consult Joy Li also mentioned that Ares imports its designed reporting logic following regulations and related parameters confirmed by clients into interface files generated by bank's core systems; then ARES Nuntio can work well on generating reports. The system not only approves users of editing the amount declared before but retains the complete history of editing for reviews. Besides, any conclusion reached between banking staff and Ares implementation consultants will be kept on the platform and made public for users to reduce the dependence on specific staff.
Ares will proceed to add the sources of early verified information and the feature of cross-sheet examination to ARES Nuntio. In the meantime of producing reports, declaration staff were notified the reported items needed to be checked or items influenced by specific source data adjustments to make bank declaration smoother!
The predecessor of O-Bank was Industrial Bank of Taiwan, the first new industrial bank founded in 1999 serve with its core values of integrity, profession, team spirit, creativity, and honor to provide professional services of investment banks and all-round financial management. In early 2017, it was officially reorganized and renamed O-Bank, entering personal financial management and providing consumers with a brand new experience by its digital financial service in a convenient, safe, and caring way.
More information about O-bank: https://www.o-bank.com/about/aboutmain
About ARES Nuntio
ARES Nuntio is a declaration reporting platform self-developed by Ares. Following standards of financial supervisory authority, it can satisfy multiple supervision requests through connection with bank's existing computer systems and data source centers, which is an advantage of the platform to guarantee that data can be submitted by financial organizations to different supervisory authorities with consistency and efficiency. It will further save time collecting a great deal of information and calculating manually to let enterprises successfully enhance employee productivity up to the best cost-effectiveness. ARES Nuntio can assist to check business growth and operation risk to have banks set up strategies towards international markets without worries.
About Ares
Ares is the first Taiwan-based software company to be listed on the Taiwan Stock Exchange (TSE) and has provided professional services for over 36 years. Being a professional manufacturing management information system provider, Ares provided its IT products and services for financial institutions, government agencies, and enterprises. Not only being a SWIFT partner, the first government-acknowledged IFRS ERP solution provider, the first Oracle partner in Taiwan, and the first Microsoft certified partner, Ares also plays the top Manufacturing Execution System (MES) maker for LED industry in Taiwan and got acknowledged by international research institution Gartner , as well as the top player of the Taiwan foreign exchange, core banking solutions. Ares launched ArgoERP in Thailand with Thai leading software company DataOne Asia of SVOA group, aiming to become the number one ERP in ASEAN markets.
Email: marketing@ares.com.tw
Contact Person: Carrie Yu
Tel: 886-2-2522-1351 ext. 381
(ARES and Nuntio are registered trademark to Ares International Corp. Other names and trademarks belong to headquarters and branches.)