Globally renowned smartphone manufacturer Vivo uses Ares ERP to control inventory management and enhance logistics efficiency
About Vivo
Vivo, founded in 2009, is an enterprise focusing on the development and manufacture of smartphones, accessories, software, and online services. With its brand spirit, "daring to pursue true perfection, while continuously creating surprises", Vivo pioneered smartphones with professional Hi-Fi audio chips. More, Vivo is a leader in smartphone sales in China, launched first models in Taiwan in December 2017, and expanded into regions such as India and South East Asia. Besides building high-quality products, Vivo also sponsors top sports events like FIFA World Cup and NBA continuously broaden its global awareness as well as provide consumers with its trendy and outstanding products.
Vivo's Challenges
In response to rapid business developments and speed-up of internal operations, Vivo's Taiwan branch needs a comprehensive ERP system and inventory management feature to help enterprise control and track commodity flow. More, in compliance with regulations that enterprises should overly use e-invoice, Vivo implemented e-invoice management module to lower manual errors and reduce costs.
Product Choice
ArgoERP (Argo Enterprise Resources Planning)
Implementation Benefits
Store stock control with simplified inventory management
Logistics information linked with ERP to enhance delivery efficiency and decrease errors
Automatic submission of monthly financial report to headquarter for management of store operation performance
E-invoice uploaded by a third-party value-added center with E-invoice management module to fit governmental regulations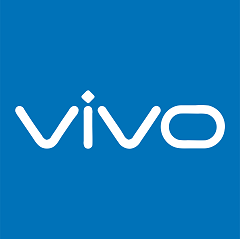 Vivo set up its Taiwan branch in April 2017 and to make its operation process ready in a short time, chose ArgoERP after careful evaluation because ArgoERP offers a comprehensive e-invoice solution with a friendly interface. "Thanks to the implementation with the effort of Ares ERP sales representatives and consultants, the system was launched within only three months. Besides, a comprehensive ERP training was provided to make our related staff familiar with its operation, which did not affect our current process", put with smile Yu-Ping Mo, e-finance manager of Vivo.
Simplify inventory management and control store stocks at any time
How does Vivo control its inventory when each time more than one hundred smartphones are shipped to stores? "We decided to timely control store stocks through Stock In/Out and inventory information recorded by inventory management system, which not only simplifies operation processes but helps manager build appropriate purchase or stock strategies", manager Mo shared the result after discussing with Ares ERP consultants.
Delivery order automatically exported and linked to logistics by ERP to enhance delivery efficiency and decrease human errors.
Si-Mi Tseng, ArgoERP consultant, helped complete this implementation, said, "Without ArgoERP implementation, delivery information always has to be manually provided for logistics vendors. When shipment volume is large, this may cause human errors and late deliveries." Therefore, Vivo not only controls incoming/outgoing shipments of smartphones through inventory management but with integration features of ArgoERP and logistics to shorten the time for pre-shipment to enhance delivery efficiency.
ArgoERP can automatically export delivery orders in Excel sheets to logistics vendors when warehouse confirms delivery information, simplifying complicated delivery processes. Besides lowering staff workloads and human error rates, ArgoERP satisfies the need of timeliness from various stores to help Vivo provide its high-quality products for consumers with its stable service.
Built-in financial reports for the Group to easily control store operation performance
Manager Mo mentioned that Vivo's Taiwan branch needs to do monthly financial reporting to the headquarter, and with the help of ArgoERP financial management module of collecting all transaction information and providing various financial reports to fit different accounts, we not only save financial staff time in monthly statement but have the headquarter timely manage overall operational performance. "The system can automatically convert financial reports based on monthly statement to Excel or PDF, and also provide timely integrated and analytical reports, such as financial ratio analysis tables, to help the enterprise grasp the most correct outlook of cash flows", added consultant Tseng.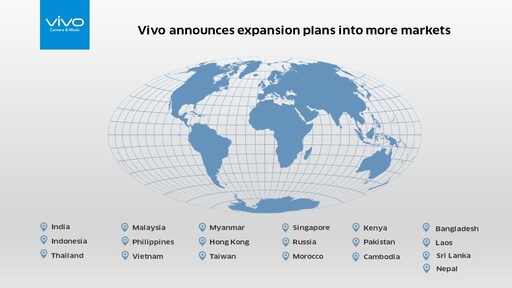 Implementation of e-invoice system and transmission to third-party value-added center both simplify financial process
The Ministry of Finance announced on January 19th, 2018 the amendment of Regulations Governing the Use of Uniform Invoices that business entities should completely start to use e-invoice from January 1st, 2020. Therefore, Vivo decided to simultaneously implement the e-invoice management module and ArgoERP. Through the integration of ERP and e-invoice system, the repetitive input work can be decreased and human errors avoided. Besides, information was retrieved and exchanged through ERP as well as transmitted to the third-party value-added center, which was in turn uploaded to E-invoice Platform of National Taxation Bureau, going paperpless to lower operation costs for the enterprise.
ArgoERP keeps accompanying Vivo with professional information solutions to richly cultivate Taiwan
With its brand spirit, "daring to pursue true perfection, while continuously creating surprises", Vivo with its high-quality products and services cultivates and performs well in Taiwan. Also, the ArgoERP team will keep developing new features for clients in accordance with updates of information technologies and regulations, which grows together with enterprises to go win-wins!
About ArgoERP
Ares is the only listed ERP software company in Taiwan. ArgoERP modules have underlying architecture applied flexibly and built-in standard functions, so it could be adjusted to fit different characteristics of industries, such as traditional, construction, chemistry, production, and service industry, to improve the business process and the efficiency of overall resource utilization in the most economical way. It is applicable to multi-company, multi-factory, multi-currency, multi-profit center and multi-program management and is sufficient to meet the demand of enterprises in the international competition.
To cope with the policy that the domestic listed companies should adopt IFRS (International Financial Reporting Standards) accounting system, Ares has launched its IFRS solution. Being the first government-acknowledged ERP supplier, Ares has accumulated many successful IFRS cases. Elastic solutions, including the complete system replacement and the combination of different general ledger systems or reporting tools, are also provided to save human costs, lift operating speed, reduce errors and adjustment range of the statements in the future. The implementation of IFRS corresponding solution could help enterprises not only decrease the affection of the operation side, but enhance more competitiveness for them to seize opportunities. Ares recently won eleven certificates for IFRS from Taiwan's Ministry of Commerce of Taiwan government.

More introduction about ArgoERP
About Ares
Ares has provided professional services for over 37 years, and is the first Taiwan-based software company to be listed on the Taiwan Stock Exchange (TSE). Ares is a professional manufacturing management information system provider, with top Manufacturing Execution System (MES) maker for LED industry in Taiwan, and the first government-acknowledged IFRS ERP solution provider. Ares is also the top player of the Taiwan foreign exchange, core banking solutions, and is a SWIFT partner, while being the first Oracle partner in Taiwan. Ares eAresBank is acknowledged by international research institution Gartner, and self-developed ciMes becomes the only Taiwan MES solution acknowledged by Gartner. Ares launched ArgoERP in Thailand with Thai leading software company DataOne Asia of SVOA group, aiming to become the number one ERP in ASEAN markets.
Email:marketing@ares.com.tw
Contact Person: Carrie Yu
Tel: 886-2-2522-1351 ext. 381
(ARES, ArgoERP are registered trademarks to Ares International Corp. Other names and trademarks belong to headquarters and branches.)