Ares ciMes assists world-class machinery component vendor Ho Song to achieve Industry 4.0
Leading Taiwan software company Ares recently signed contract with world-renowned precision component machinery processing vendor Ho Song Enterprise Co. Ltd (hereinafter called Ho Song), planning to imple-ment ciMes (Computer Integrated Manufacturing Execution System) to achieve Industry 4.0.

In order to accommodate the growing operations of the company, Ho Song hopes to achieve intelligent automation operation through ARES ciMes, eliminating the complicated manual record forms, improving the personnel development/work management, and other issues; while es-tablishing a complete product production history and quality control mechanism, along with real-time management of material, products, and production equipment conditions. With the implementation of WIP (Work In Process) and WRP (Web Report Portal) modules, Ho Song not only sim-plifies data collection procedures and quality controls, but also reduces operational costs and human errors, which further assists executives to make timely key strategic decisions.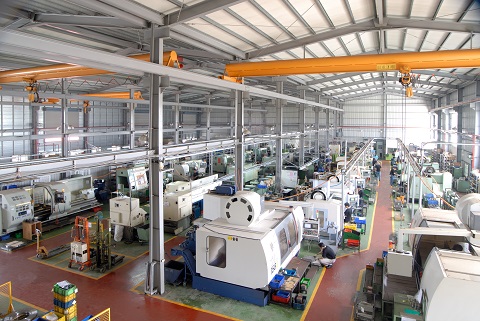 Jacky Tseng, sales manager of ciMes, stated that ciMes can assist Ho Song starting from work orders, production, equipment management, mainte-nance, quality control to integration of import and export. Along with the right people, things, time, place, and items to provide analysis feedback, realizing timely, transparent, and informative management, and marching to the new generation of Industry 4.0.
Manager Tseng pointed out that ciMes is designed based on Mi-crosoft .Net Framework application system, which is the very few to first offer pure network structure of MES solutions in the industry. ciMes sup-ports remote management with online multi-languages versions, and sat-isfies the intelligent management needs of transnational factories. With nine modules centering on WIP as the main principle, MES manufacturing management platform connects each work station automatically, which enables Ho Song to create comprehensive productivity advantages, in-creasing overall competitiveness.
Ho Song was established in 1981, providing professional lathing, milling, casting and surface treatment of precision parts, manufacturing of parts, reverse engineering and other services. Customers are from all around the world with Japan and the US being the main trading countries. Ho Song is actively expanding the market in Europe, ASEAN, Israel and other regions. Ho Song delivers services for manufacturing industries of automobile, aerospace, biotech and medicine, semiconductor equipment, motors and machineries, screws and fasteners. Ho Song passed ISO 9001 and ac-quired AS9100D Certification for aerospace. Vietnam Yoshita Precision Machining Ltd., subsidiary of Ho Song, is currently the largest and most standard OEM (Original Equipment Manufacturer) factory of the country.
Introduction of Ares ciMes
Ares ciMes consultants are equipped with rich industry knowledge and can assist the enterprise to inspect its real needs in various aspects of production when evaluating manufacturing system. ciMes reaches No.1 market share in Taiwan LED industry and is selected by Sanan Optoelectronics, the largest LED corporation in China. It now features implementation templates of various industries such as metal-processing industry and injection molding machinery, optoelectronics, electronic assembly, machinery, semiconductor, etc.
About Ares
Ares has provided professional services for over 36 years, and is the first Taiwan-based software company to be listed on the Taiwan Stock Ex-change (TSE). Ares is a professional manufacturing management infor-mation system provide, with top Manufacturing Execution System (MES) maker for LED industry in Taiwan, and the first government-acknowledged IFRS ERP solution provider. Ares is also the top player of the Taiwan foreign exchange, core banking solutions, and is a SWIFT partner, while being the first Oracle partner in Taiwan. Ares eAresBank is acknowledged by international research institution Gartner, and self-developed ciMes becomes the only Taiwan MES solution acknowledged by Gartner. Ares launched ArgoERP in Thailand with Thai leading software company DataOne Asia of SVOA group, aiming to be-come the number one ERP in ASEAN markets.
ARES introduction: http://bit.ly/1BNIMVD
LinkedIn: http://linkd.in/1Br5OCM

Email:marketing@ares.com.tw
Contact Person: Carrie Yu
Tel:886-2-2522-1351 ext.381
(ARES is registered trademark to Ares International Corp. Other names and trademarks belong to headquarters and branches.)