Ares ciMes assists Sheng Tai Brassware in MES implementation to confront smart manufacturing

Ares International Corp. recently signed contract with Sheng Tai Brassware Corporation, which is planning to implement Ares ciMes (Computer Integrated Manufacturing Execution System) to frame smart manufacturing infrastructure for enhancing the efficiency of its production line management.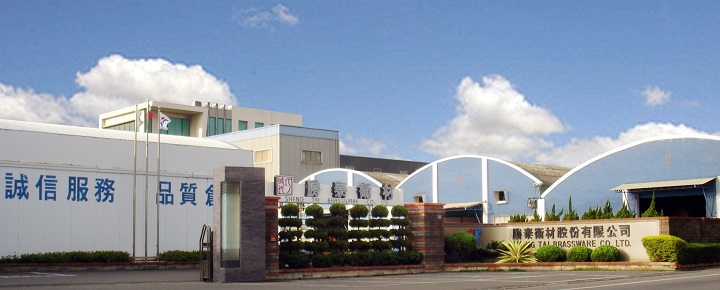 Smart manufacturing has become a trend in the metal processing industry, so Sheng Tai Brassware expects through ciMes, a winner of Taiwan Excellence Awards, to undertake infrastructures of the smart manufacturing process, to enhance operation management efficiency and to strengthen product quality control with production line automation. More, the efficiency within the enterprise and of the client service would in turn be enhanced through recording traceability and tracking forwards and backwards.
Frank Lin, president of Ares, mentioned that Ares ciMes has cultivated in metal processing industry for years and possessed ample and comprehensive experiences in implementation for the industry. Besides, ciMes was honored by Taiwan Excellence Awards recently while this is the third year that ciMes was mentioned by Gartner and was recognized by it as the only Asian company for its manufacturing execution system ciMes.
Jacky Tseng, product director of Ares, stated that ciMes can assist the industry to tackle challenges such as user behavior changes, shorter cycles, increasing supply chain risks, and after-sales services through quality control, tool life monitoring and real-time production monitoring. Smart manufacturing is not a standard technology, so it has to be undertaken by integration and management of quality, process, and supervision from multiple aspects, including real-time quality examinations, real-time dashboards of production performances, and automated production processes. With corresponding applications to different industry demands, ciMes would be the best choice for the local metal processing industry to upgrade into smart manufacturing.
Sheng Tai Brassware Corporation was founded in 1976 and a leading brand for the faucet and hardware foundry, specializing in brass production, bathwares, the research and development for related professional products while affiliates are set up in Taiwan, China and Thailand. Sheng Tai Brassware has implemented ISO 9001: 2008 and been recognized by National Sanitation Foundation and cUPC, which demonstrated its product's quality and safety. JUSTIME, its own brand, has won multiple international design awards such as Red Dot Design Award (REDDOT), iF Design Award, Industrial Designers Society of America (IDEA) , and Good Design Award (G-Mark); besides, it was also acknowledged by 2018 Taiwan Excellence Awards.
Introduction of Ares
Ares ciMes consultants are equipped with rich industry knowledge and can assist the enterprise to inspect its real needs in various aspects of production when evaluating manufacturing system. ciMes reaches No.1 market share in Taiwan LED industry and is selected by Sanan Optoelectronics, the largest LED corporation in China. It now features implementation templates of various industries such as metal-processing industry and injection molding machinery, optoelectronics, electronic assembly, machinery, semiconductor, etc.
About Ares
Ares is the first Taiwan-based software company to be listed on the Taiwan Stock Exchange (TSE) and has provided professional services for over 36 years. Being a professional manufacturing management information system provider, Ares provided its IT products and services for financial institutions, government agencies, and enterprises. Not only being a SWIFT partner, the first government-acknowledged IFRS ERP solution provider, the first Oracle partner in Taiwan, and the first Microsoft certified partner, Ares also plays the top Manufacturing Execution System (MES) maker for LED industry in Taiwan and got acknowledged by international research institution Gartner , as well as the top player of the Taiwan foreign exchange, core banking solutions. Ares launched ArgoERP in Thailand with Thai leading software company DataOne Asia of SVOA group, aiming to become the number one ERP in ASEAN markets.
Email: marketing@ares.com.tw
Contact Person: Carrie Yu
Tel: 886-2-2522-1351 ext. 381
(ARES and ciMes are registered trademark to Ares International Corp. Other names and trademarks belong to headquarters and branches.)