Automated driving AI Tech manufacturer oToBrite implements Ares ciMes to build automotive smart factory
Ares International Corp. recently signed an agreement with oToBrite Electronics, Inc. This automated driving artificial intelligence (AI) tech manufacturer would like to utilize the principles of lean management to build its smart automotive factory, which achieves the smart manufacturing by implementing Computer Integrated Manufacturing Execution System (ciMes).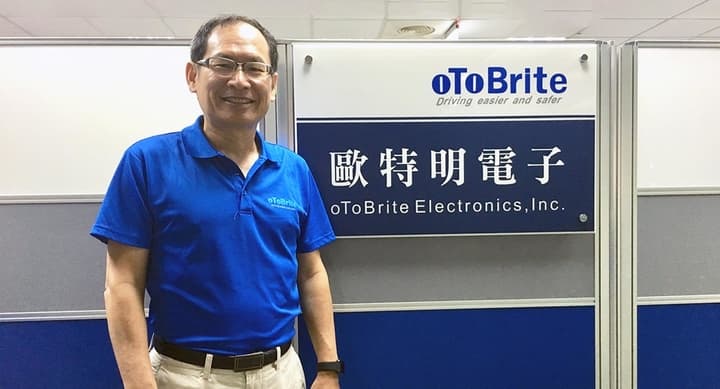 Accompanied by trends of 5G and AI technologies, smart manufacturing has become a common goal to take the lead in the industry, and MES plays a critical role to integrate information of shop floor management. oToBrite, a vendor endeavoring to develop image recognition system for autonomous driving, stated that by implementing ciMes, it can utilize higher-level production process with its leading technology and lean management to build the smart automotive factory as well as launching the image recognition system ahead of the market.
Frank Lin, President of Ares, mentioned that the products of the automotive industry always require many test and validation processes; plus, due to its market characteristics, small-volume, large-variety production and mass customization, it has been the key for winning orders by precisely controlling delivery dates and quality. Ares ciMes can plan appropriate goals and execution methods through viewing the need and bottleneck of factories to help automotive, vehicle logistics, and automotive part industries maximize its production capacity to make shop floor operations more efficient. All these move enterprises forward with innovative mindsets on smart manufacturing.
Build automotive smart factory first relied on digital platform of lean management
Product director of Ares ciMes, Jacky Tseng, explained that there are some essentials for implementation of smart production in automotive-related industries. For starters, it is a must to build the digital platform of lean management to enhance efficiency by digitalizing each operation in factories. More, with real-time management and status of work in progress (WIP), traceability of productions and materials, quality management can meet the high-level standard of the automotive industry. Last, armed with critical equipment auto-integration, it is possible to further consider the evaluation, planning and execution of complete factory automation.
Ares has rich and comprehensive experiences in implementation of ciMes in vehicle logistics industry (bicycles, electric scooters, automobiles, railway vehicles) and automotive part industry (automotive metal parts, electric parts, plastic parts), being able to assist enterprises to increase income and reduce expenditure to meet opportunities of smart manufacturing ahead.
oToBrite Electronics, Inc.: developer of AI image recognition for autonomous driving
oToBrite Electronics, Inc., established in 2013, is a start-up dedicated to developing driver safety system products. With integration of system and AI technologies, oToBrite strives to make driving a simpler and safer experience. oToBrite's products have been adopted by several international auto companies and had solid relationships with XPeng and Yulon Motor Group. With advanced technologies, high-quality, high-reliability and value-added products and operation models, oToBrite keeps striding forward to become the world-leading brand of vehicle image recognition systems.
Introduction of ciMes
Ares ciMes has a team of consultants that are equipped with rich industry knowledge and can assist the enterprise to inspect its real needs in various aspects of production when evaluating manufacturing system. ciMes was acknowledged by 2018 Taiwan Excellence Award and recognized by the international research institution Gartner as the only Asian MES solution. It now features nearly one hundred successful practices of various industries such as auto/auto parts, metal-processing industry and injection molding machinery, optoelectronics, electronic assembly, machinery, semiconductor, and more.
More about ciMes:https://cimes.ares.com.tw/en/
Introduction of Ares
Ares is the first Taiwan-based software company to be listed on the Taiwan Stock Exchange (TSE) and has provided professional services for information and system integration for nearly 40 years. Ares provided its IT products and services for financial institutions, government agencies, and enterprises. Not only a partner of Society for Worldwide Interbank Financial Telecommunication (SWIFT), and vendor of Oracle with professional services of consultancy and implementation, Ares also is the topmost player with eAresBank core banking solutions for overseas branches and Advanced Foreign Exchange Integrated System (AFEIS) as the Taiwan foreign exchange solution. Plus, anti-money laundering solution Siron® was launched for financial compliance to help flexibly follow regulations with its high-standard technology and experienced services. In 2020, Ares was certified by Swaps and Derivatives Association (ISDA) Standard Initial Margin Model (SIMM™) as the only Taiwan commercial service vendor to assist financial institutions to decrease the cost of initial margin and settlement risks. Self-developed ciMes (Computer Integrated Manufacturing Execution System) is top Manufacturing Execution System (MES) for the LED industry in Taiwan, receives Taiwan Excellence Award and acknowledged by the international research institution Gartner as the only Taiwan vendor. More, Human Capital Planner (HCP) is the human resources system with flexible parameter settings to follow regulations from various countries, fit for mid-large business group, especially across Taiwan and China. ARES Privacy Protector (ARES PP) repeatedly receives patents in document encryption technology, providing detailed audit records to protect, track, and audit all documents to have confidential documents protected everywhere even for remote working. Fortify Static Code Analyzer (Fortify SCA) was certified for consecutive years by Gartner's Application Security Testing (AST) in vulnerability scanning operations for information protection with cross-correlation analysis of static code analysis and dynamic application penetration testing.
Contact Person: Carrie Yu
Email: marketing@ares.com.tw
Tel: 886-2-25221351 ext. 381
(ARES and ciMes are registered trademarks to Ares International Corp. Other names and trademarks belong to related companies.)