NB vendor MSI deploys complete cross-strait HR management with HCP HR system
About MSI
Founded in 1986, Micro-Star International Co., Ltd. (MSI) is among the top five worldwide server vendors and the world leading gaming notebook brand. MSI was originally a motherboard manufacturer and has been transformed into a supplier of computer-integrated manufacturing. In recent years, the company dedicated itself to be a well-established name in gaming and eSports, which produces well-reputed notebooks, graphics cards, motherboards, and desktops. With Gaming Series and high-quality durable PRO Series, MSI has taken the lead as a 'True Gaming' brand in the high-level gaming hardware market to meet the needs of professional eSports teams and players. Moreover, MSI pioneers critical developments in artificial intelligence (AI), enterprise computing and Internet of Things (IoT), MSI's fields of expertise where the most comprehensive solutions are offered.
MSI's Challenges
MSI's headquarter in Taiwan, Shenzhen and Kunshan in China adopts different sets of human resources (HR) systems. In various system infrastructures, HR information cannot be executed for centralized management and is hard to synchronize, easily resulting in communication problems and lack of efficiency in HR management.
Product Choice
Human Capital Planner (HCP)
Implementation Benefits
| Requirement | Before | After |
| --- | --- | --- |
| Build consistent mechanism of HR management | Unable to execute centralized management on information of employment in China | Information of employment in China can be connected with HR management system of head office to save time in transmission and communication |
| Authorization control for overseas regions | Unable to precisely control authorization for oversees branch staff | System allows categorization by region, department, level and employee types as well as various authorization settings for different roles |
| Enhance efficiency of salary calculation | Salary calculation time requires one day | Headquarter saves 50% manpower time with only half-day salary calculation for over 2,000 employees |
| Comply to governmental regulations | Unable to respond to the changes of "One Fixed Day Off and One Flexible Rest Day" law and new version of Labor Standards Act | System updates with government regulations, the enterprise doesn't need to worry about violation of labor regulations |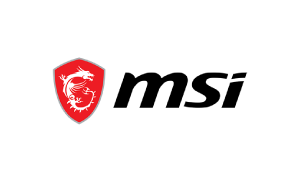 Hsu Chih Wei, manager of MSI's HR administrative department, expressed that there are three aspects of the roles that Human Capital Planner (HCP) plays in the enterprise, "global information integration, convenience for IT staff in information connection and stable HR operation that reduces manual errors can all assist MSI to comprehensively deploy its HR operational management."
HCP supports China tax system, builds cross-strait unified HR management flow
"Ares has service location in China and can offer overseas as well as cross-region services. Also, it has rich experiences in cross-Taiwan Strait system implementation. Therefore, we could trust and be relaxed with their services. In the end, the result proved that we were right!", Hsu stressed. After the headquarter and two factories in China of MSI implanted HCP HR system, with interconnection among the systems, the headquarter can directly manage the HR data of China-based employees with the system, saving time costs in the past for file transfer and repeated file entry among staff.
Besides simplifying HR operational flow, cross-country HR system should also meet foreign regulations to save the need for extra customization. Ares HCP has a flexible matrix parameter setting and allows configuration of local regulations without customization including management system, local regulation, currency/tax types, etc. it can completely meet the various tax rates and insurance systems of different locations in China. The system can also meet the changes of government regulations and flexibly adjust the bases and rates of insurance premium, offering a comprehensive system operational environment for HR staff while lowering the burden of maintenance for IT staff.

Cross-country company can regulate personnel authorization, free from leakage of confidential HR data
In personal data protection of employees, when the scale of the enterprise is as large as involving different countries, the management of HR is also becoming all the more complicated. How to control to ensure the right person reads the right information? Hsu shared his experiences, "the overseas personnel authorization control function is really important! The headquarter of MSI can effectively control the authorization and work division for the data of staff in overseas factories. We can set various authorization for reading and changing data according to the job characteristics of various staff to avoid data leakage risks brought by access to confidential HR data."
HCP automatic salary calculation flow saves 50% manpower time
There are over 2,000 employees in our headquarter. In the past, the salary calculation operation requires one day. After implementing HCP system, it only takes half a day. Also, the flow is convenient. We only need to verify that we upload attendance and insurance data to the system to directly execute the salary calculation function. Hsu stressed that "the important thing is the after the calculation in the HCP system is finished, the staff cannot change the data. This ensures that salary cannot be changed and is safe; we avoid the risks of data tempering."
Additionally, MSI connects with the platform of its Japan operational location with the flexible parameter feature of HCP. It can comprehensively collect HR data of overseas staff for local employees to apply for work overtime and leaves in an online fashion such as the operations of annual, personal and sick leaves while the data are connected to the HCP system of the headquarter for centralized management.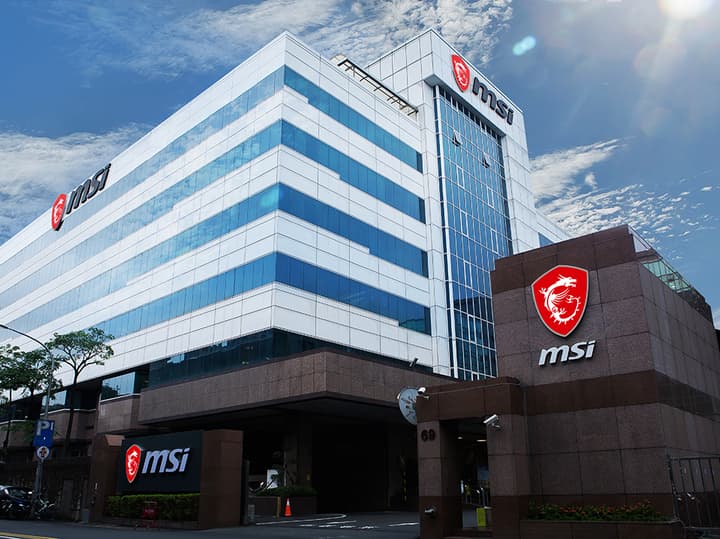 Real-time response of system to "One Fixed Day Off and One Flexible Rest Day" law and new version of Labor Standards Act to protect corporate rights
After the "One Fixed Day Off and One Flexible Rest Day" law and new version of Labor Standards Act, MSI further realized the importance of the HR system to rapidly meets government regulations. Although some large enterprises expect IT staff to handle maintenance of the HR system, once the government regulations change, chances are that they don't have professionals with legal background to instantly adjust and test HR system functions, causing delays in adjustment time and influences HR operations. In this aspect, MSI highly recognizes that HCP can follow government regulations and regularly upgrade to the newest version to assist the enterprise to closely follow the steps of government regulations instantly!
MSI upgrades to HCP 12c version, improves system quality and protects safety
Recently, the headquarter and China factories all arranged for upgrade to the HCP 12c newest version. They expect to have better system quality and operational efficiency with the system upgrade while can prevent the vulnerability due to suspension of upgrade of the server, improving the safety of HR operations and management benefits.
MSI continues to invest in R&D resources, creating good-quality and high-end eSports products with good reputation as a leader of the industry and with a strong brand power. In the future, Ares will keep assisting MSI to build a more comprehensive cross-country HR management with the goal in offering highly efficient and stable system services while becoming its best partner!
Introduction of HCP
HCP is a cross-strait HR system for use in mid-to-large enterprises, supporting multiple languages, groups, companies, factories, currencies, etc. The system features HRM (HR management) module, HRD (HR development) module and employee/supervisor self-help services, mobile APP, business intelligence (BI) analysis, Sealed Paycheck extra functions. We offer professional consultancy services and 62 best practice flows for HR management, assisting the enterprise to smoothly implement the system while shortening implementation time and costs. Up to now, HCP has been implemented in over 300 factories, with customers locating in Taiwan, China, Vietnam, Indonesia, the Philippines, etc.
More about HCP: https://hcp.ares.com.tw/en/
Introduction of Ares
Ares is the first Taiwan-based software company to be listed on the Taiwan Stock Exchange (TSE) and has provided professional services for information and system integration for nearly 40 years. Ares provided its IT products and services for financial institutions, government agencies, and enterprises. Not only a partner of Society for Worldwide Interbank Financial Telecommunication (SWIFT), and vendor of Oracle with professional services of consultancy and implementation, Ares also is the topmost player with eAresBank core banking solutions for overseas branches and Advanced Foreign Exchange Integrated System (AFEIS) as the Taiwan foreign exchange solution. Plus, anti-money laundering solution Siron® was launched for financial compliance to help flexibly follow regulations with its high-standard technology and experienced services. In 2020, Ares was certified by Swaps and Derivatives Association (ISDA) Standard Initial Margin Model (SIMM™) as the only Taiwan commercial service vendor to assist financial institutions to decrease the cost of initial margin and settlement risks. Self-developed ciMes (Computer Integrated Manufacturing Execution System) is top Manufacturing Execution System (MES) for the LED industry in Taiwan, receives Taiwan Excellence Award and acknowledged by the international research institution Gartner as the only Taiwan vendor. More, Human Capital Planner (HCP) is the HR system with flexible parameter settings to follow regulations from various countries, fit for mid-large business group, especially across Taiwan and China. ARES Privacy Protector (ARES PP) repeatedly receives patents in document encryption technology, providing detailed audit records to protect, track, and audit all documents to have confidential documents protected everywhere even for remote working. Fortify Static Code Analyzer (Fortify SCA) was certified for consecutive years by Gartner's Application Security Testing (AST) in vulnerability scanning operations for information protection with cross-correlation analysis of static code analysis and dynamic application penetration testing.
Contact Person: Carrie Yu
Email: marketing@ares.com.tw
Tel: 886-2-25221351 ext. 381
(ARES and HCP is registered trademarks to Ares International Corp. Other names and trademarks belong to related companies.)