Solar cell merchandiser Gintech uses ARES HCP HR system to easily manage personnel, salary and attendance
Gintech Energy Corporation
Gintech Energy Corporation, founded in 2005, is fully devoted to green energy with the research, development, and production of solar cells. In addition to the largest local solar cell merchandiser, Gintech was not merely the only Taiwan company globally ranking in top 10 of 2009 but became the worldwide eighth in 2010. The current sales territory spreads over the main markets including China, Japan, Europe and the U.S.; emerging markets like India, Korea, and other Asian areas was aggressively exploited also, making its percentage of sales abroad over 95%.
Gintech's Challenges
In 2017, the regulation of "One Mandatory Day Off and One Flexible Rest Day" went into effect, which changed the leave and overtime calculation, and its old system has been inadequate, so Gintech decided to implement HCP (Human Capital Planner) human resource (HR) system for solving the problems of only relying on manual maintenance by IT staff and wasting huge working hours and human costs. Besides an adaptation to the change of the governmental regulation, HCP is expected to strengthen personnel, salary, and attendance management, in turn enhancing the efficiency of HR operations as well as reducing operation costs.
Product Choice
Human Capital Planner (HCP)
Implementation Benefits
Salary calculation time per month decreased from two days to one
Attendance calculation time per month saved by over 50%
Efficiency of HR management enhanced by flexible report settings
IT staff costs halved to reduce mistakes from manual operations
"HCP (Human Capital Planner) from Ares can timely adapt to the change of governmental regulations, which enables no effect to the system usage. Plus, friendly and flexile parameter settings such as custom fields based on the need of HR operation, can have our HR management avoid mistakes of manual operations", put Tzu Shuan Wang, HR manager of Gintech, when mentioning what is the biggest difference between HCP and others and the reason why they chose HCP.
Turn "One Mandatory Day Off and One Flexible Rest Day" from Crisis to Chance with HCP to Reduce Salary Calculation Time from Two Days to One
In early 2017, the new regulation of Labor Standards Act, One Mandatory Day Off and One Flexible Rest Day, went into effect, substantially changing the working hours, shift arrangement, and salary calculation. The original HR system, however, cannot fit the new regulation and exhausted the HR staff so that not only the efficiency of monthly operation was lower but the error rate higher. The same problem went to Gintech: original features cannot support the amendment of the new regulation. Worse, the self-maintenance of the old system was by IT staff; therefore, there are no professionals to assist in adjusting system features after the change of the regulation. Gintech weighed the advantages and disadvantages and chose to implement HCP, successfully turning the crisis into a chance and optimizing the operation process of HR management.
Manager Wang stated that the fields of the old system were fixed that they cannot be any changed and added. Monthly salary calculation relying on manual data input costs too much time and easily generates mistakes. After HCP system was in, flexible parameter settings let HR staff make custom fields to decrease the operation time from two days to one and broadly enhance operational efficiency.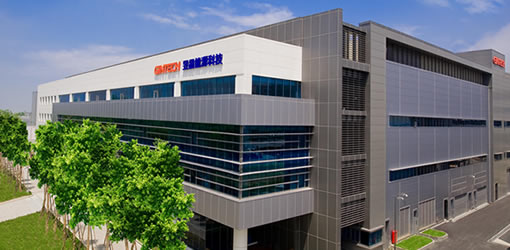 Decrease Over 50% of Time of Monthly Attendance Operations
"HCP from Ares, the key to enhance the efficiency of HR staff operation, is indispensable for Gintech", added Wang. For instance, it should take half a day to only run the program for monthly attendance calculation before; however, HCP hugely decreases the running time to 1 or 2 hours. Besides, the overtime and leave data can be directly imported into the system, which enables HR staff to more smoothly check shift schedules and execute attendance calculation.
HCP Friendly and Flexible for Complicated Processes in Optoelectronics Industry
Gintech had compared many system providers when evaluating what is the most suitable HR system for the operation of the optoelectronics industry. The system should be needed to be in accordance with complicated attendance and tons of monthly salary data. The reason why Ares finally stood out is due to the flexibility of HCP system features, the most suitable for Gintech's HR staff operations with the least necessity for customization.
"Besides, we also referred to other companies for the best solution and Ares was recommended for its good quality of system and service. That is the key consideration that we are assured of Ares to help us implement HCP. The consultants of HCP were so patiently assisting us in solving problems if any and providing with relevant suggestions for our reference that we are very sure our original decision was correct," added Wang with a smile.
According to Sean Kuo, a senior consultant of HCP from Ares, the investment of Gintech's members of HCP implementation project and the support of its information department both were impressive and admirable. In the process of system implementation, manager Wang and senior specialist Yu Ching Wang not only on time completed originally heavy workload and prepared the needed information for implementation, but dealt with the adjustment of the management policy as well as related communication; manager Wen Yi Chang of IT department, serving as the PM of the project, also closely followed the project status, confirmed the accuracy of information, and coordinated for interfacing. Their efforts and hard work surely served the purpose. The credit also naturally went to director Xi Hwa Chen of IT department with his full support. Within five IT professionals' devotion to implementation operations during this project, it only took three months to successfully launch HCP.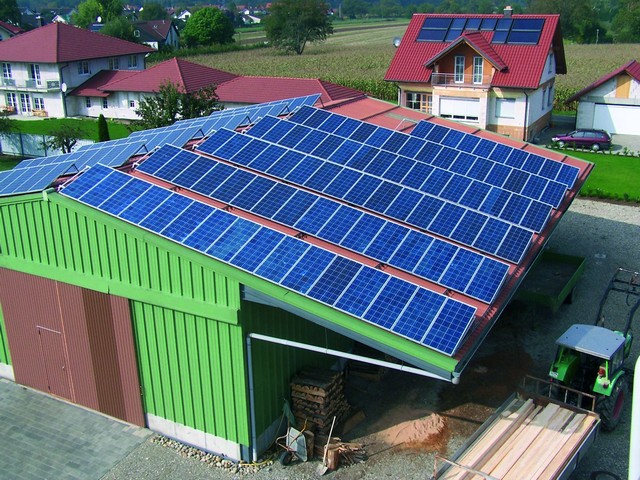 IT Labor Costs Halved and Manual Mistakes Reduced
In the past, when Gintech used old system, one to two IT workers were needed to maintain it with huge time. Once any problem happens, they had to put anything aside and tackle it in a rush. Currently, only one IT worker is needed after implementing HCP and professional HCP consultants would troubleshoot it if any problem occurs, which saves IT staff more time to focus on other operations.
Wang added that when calculating salaries for employees leaving the company, due to the difference of working days and overtime hours, HR staff should manually calculate them and input results into the system, complicating the process and easily making errors. HCP can automatically import the attendance data of former employees into the system without manually doing it anymore. Easily referring to the information let in by the system, HR staff can quickly total their salaries.
Huge Upgrade of HR Operational Efficiency has Gintech planted in Taiwan and Abroad
Following what Gintech does to actively enhance its product performance and service quality for being an excellent provider offering international corporations qualified crystalline solar cells, Ares is going to embrace the faith of providing better system services, with its professional techniques and consultant experiences, to continually have Gintech planted in Taiwan and open to the world.
About HCP
HCP possesses strong and complete functions, structure and services, winning respects from many international enterprises. Ares HCP supports multi-country, multi-language and can unify global management, has many successful global enterprise group cases in both Taiwan and China.
More about HCP:https://hcp.ares.com.tw/en/
About Ares
Ares has provided professional services for over 36 years, and is the first Taiwan-based software company to be listed on the Taiwan Stock Exchange (TSE). Ares is a professional manufacturing management information system provider, with top Manufacturing Execution System (MES) maker for LED industry in Taiwan, and the first government-acknowledged IFRS ERP solution provider. Ares is also the top player of the Taiwan foreign exchange, core banking solutions, and is a SWIFT partner, while being the first Oracle partner in Taiwan. Ares eAresBank is acknowledged by international research institution Gartner, and self-developed ciMes becomes the only Taiwan MES solution acknowledged by Gartner. Ares launched ArgoERP in Thailand with Thai leading software company DataOne Asia of SVOA group, aiming to become the number one ERP in ASEAN markets.
Contact Person:Carrie Yu
Email:marketing@ares.com.tw
Tel:886-2-2522-1351 ext.381
(ARES and HCP are registered trademarks to Ares International Corp. Other names and trademarks belong to headquarters and branches.)