Ares donates system to assist Lifeline Association for suicide prevention
Ares International Corp. recently subsidized Taipei Lifeline Association to build a lifeline system for an all-around suicide prevention networking and also advance suicide prevention efforts.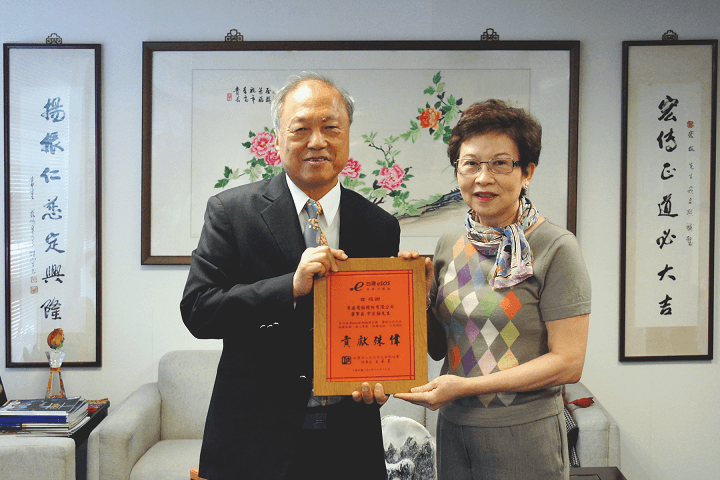 Taipei Lifeline Association has long devoted to life care and psychological counseling services for life support and suicide prevention with phone communication, which strengthens help seekers with company and takes care of Taiwanese mental health.
Harry Yu, chairman of Ares, said that to appreciate the 50-year help of Taipei Lifeline Association to accompany help seekers having breakdowns in Taiwan, the purpose of mobile lifeline system establishment with social network services such as LINE and Facebook is to fit mass communication use habits. Therefore, a more diverse notification mechanism, besides telephone call, came out for these seekers stumbling across the edge of life.
Ares always well implements its corporate responsibility for making social care in practice. In addition to supporting the Aid For Children plan of Taiwan Fund For Children and Families for a long time, it regularly donates invoices to The First Social Welfare Foundation. With its effort in response to social enterprise responsibility, Ares expects that charity and donation from enterprises to kick in and lead to a rise in the whole society.
About Ares
Ares has provided professional services for over 36 years, and is the first Taiwan-based software company to be listed on the Taiwan Stock Exchange (TSE). Ares is a professional manufacturing management information system provide, with top Manufacturing Execution System (MES) maker for LED industry in Taiwan, and the first government-acknowledged IFRS ERP solution provider. Ares is also the top player of the Taiwan foreign exchange, core banking solutions, and is a SWIFT partner, while being the first Oracle partner in Taiwan. Ares eAresBank is acknowledged by international research institution Gartner, and self-developed ciMes becomes the only Taiwan MES solution acknowledged by Gartner. Ares launched ArgoERP in Thailand with Thai leading software company DataOne Asia of SVOA group, aiming to become the number one ERP in ASEAN markets.
ARES introduction: http://bit.ly/1BNIMVD
LinkedIn: http://linkd.in/1Br5OCM

Email:marketing@ares.com.tw
Contact Person: Carrie Yu
Tel:886-2-2522-1351 ext.381
(ARES is registered trademark to Ares International Corp. Other names and trademarks belong to headquarters and branches.)